Invisalign® – Fort Worth, TX
Invisalign® Straightens Fort Worth Smiles
How does it work? After your free consultation to discuss Invisalign with our Fort Worth, TX dentists, Dr. Cheng, Dr. Thorburn, or Dr. Luk, an impression of your mouth will be taken. Within two weeks your clear aligners will be delivered and you can begin down the path to the smile you always dreamed of. With new technology, the Invisalign system can achieve results up to 50% faster than previous options. Every 4-6 weeks you will return for a check-up with your doctor. After treatment is complete a custom retainer will be delivered to help protect your investment and your smile.
What Makes Us different?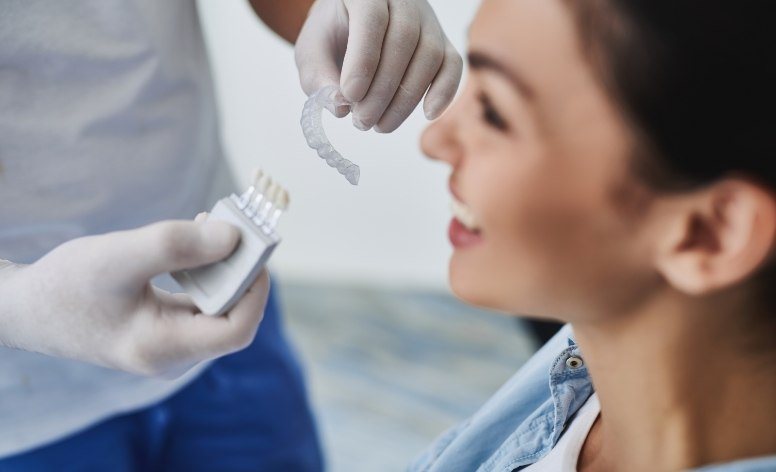 Every Invisalign patient gets a free esthetic appointment at the end of Invisalign treatment to guarantee you're happy with your smile.
Don't want an uncomfortable wire retainer to wear each night? We offer multiple retainer alternatives to every patient.
Invisalign isn't just for correcting smiles, it can also help make your bite more even and reduce the risk of conditions like TMD.
Invisalign®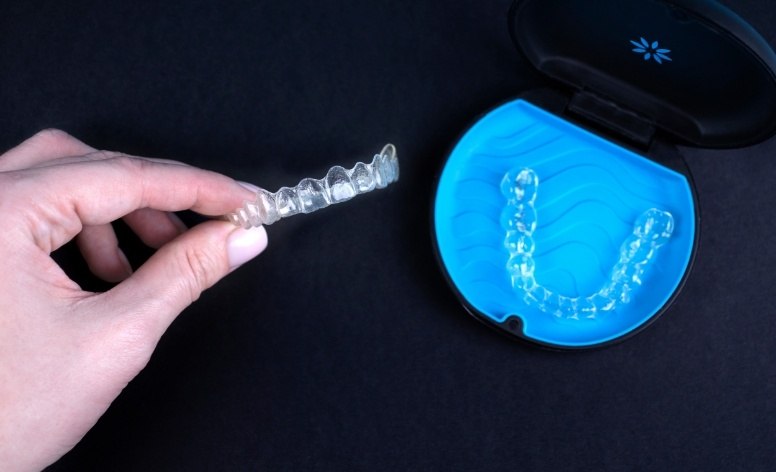 Do you dream about having a smile full of sparkling, straight teeth, but you just can't imagine yourself wearing traditional metal braces? You've probably invested in a professional, mature image, and you shouldn't have to look like a teenager to straighten your teeth. We agree. Now, your dreams can come true.
Invisalign, an orthodontic treatment approved by the FDA, is the virtually invisible method to straighten your teeth without conventional metal braces. With Invisalign, a custom-molded set of transparent, removable aligners will progressively reposition your teeth. You can simply remove the aligners before eating, brushing, flossing, or special occasions. This technology is more comfortable and convenient than traditional braces. Patients do not experience the mouth abrasions caused by metal and wires, and Invisalign aligners are easy to clean. Adjustment appointments aren't necessary, either.
How Does Invisalign Work?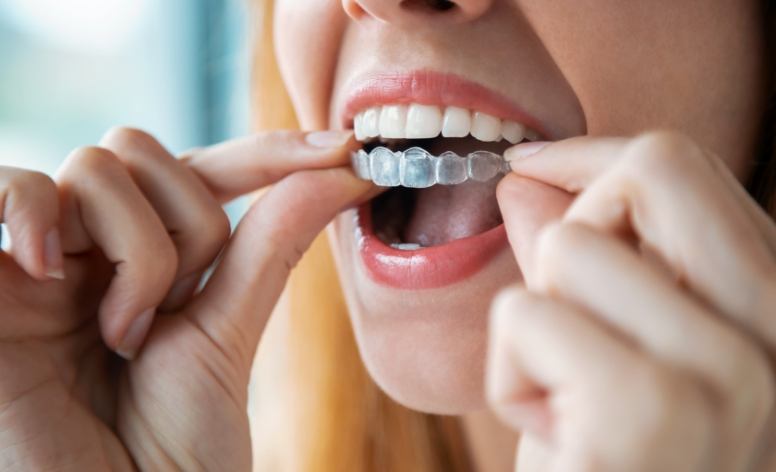 First, we use 3D computer imaging to design a comprehensive treatment plan. This allows you to preview the final positioning of your teeth before you start treatment. Yes, you will see your future smile before treatment begins.
Then a lab will create a series of aligners to reposition your teeth over 12 to 18 months. You'll change aligners every two weeks until your smile is straight and beautiful. Typically, you will visit us every six weeks for progress reports. Transparent, removable, no-hassle orthodontia – now that should put a smile on your face!
Find out if Invisalign is right for you. Call our Fort Worth dental office today to schedule your appointment with one of our highly experienced dentists. Our patients in Granbury, Weatherford, Benbrook, and surrounding areas love their straight teeth and beautiful smiles.
Invisalign FAQs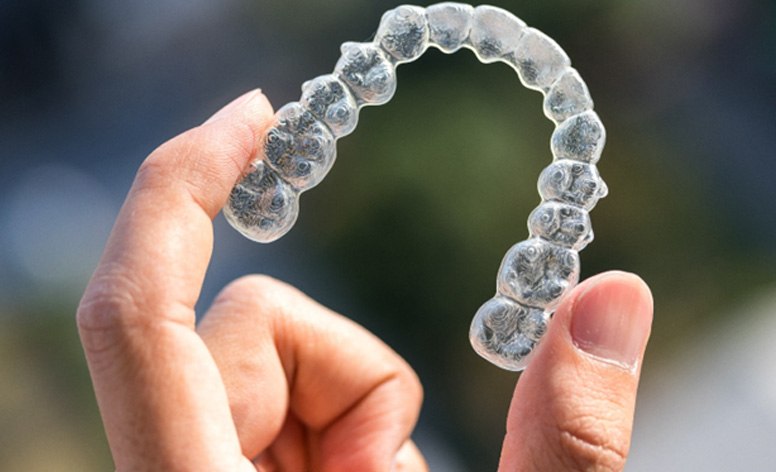 When preparing for Invisalign treatment, you likely want to better understand the process and know what to expect. Although we should be able to answer most questions during your consultation, we understand there are several other things you probably still want to know about. To help you out, we've decided to answer some frequently asked questions below. Should you not find what you're looking for, don't hesitate to reach out for personal assistance! Our team at Fort Dental is always more than happy to help.
How Long Does Invisalign Take?
It depends! There are multiple factors you need to take into account when figuring out how long it'll take to complete your Invisalign treatment. For instance, you must consider the severity of your misalignment and your commitment to the treatment plan. Most cases take anywhere between 12 to 18 months to complete. While that may seem like a long time, you must keep in mind that it's still much shorter than the average timeline with braces. If your misalignment is very mild, you could finish your treatment in as little as half a year!
Does Invisalign Hurt?
Not at all! In fact, the smooth plastic design makes Invisalign one of the most comfortable orthodontic treatment options. When you first get Invisalign there will be an adjustment period as you get used to the aligners. You might experience slight soreness or discomfort, which some people characterize as pain. Luckily, this should go away as you get used to your plastic trays.
It's also worth noting that you will feel pressure each time you switch to the next aligner in the series. Of course, this is a tell-tale sign that your treatment is working! You can ease your discomfort with over-the-counter pain medication and cold compresses.
What Happens After Invisalign?
After you've completed Invisalign, you'll need to visit your dentist to verify your results. They will make sure your teeth are in their desired position before briefing you on how to maintain your newly aligned smile. Usually, all you need to do is wear a retainer as instructed to preserve your hard-earned results. Based on your specific needs, we'll let you know how often you need to wear your retainer. Most people are asked to start wearing it full time before gradually decreasing to only wearing it at night.
Can You Eat with Invisalign?
One of the most significant advantages of Invisalign is that the aligners are completely removable! Anytime you want to eat or drink anything that's not water, you simply have to take out your plastic trays. Otherwise, eating with your aligners could damage them, causing cracks and stains. Make sure they're stored in a safe place every time they're not in your mouth.