Sedation Dentistry – Fort Worth, TX
Feel At-Ease During Every Dental Appointment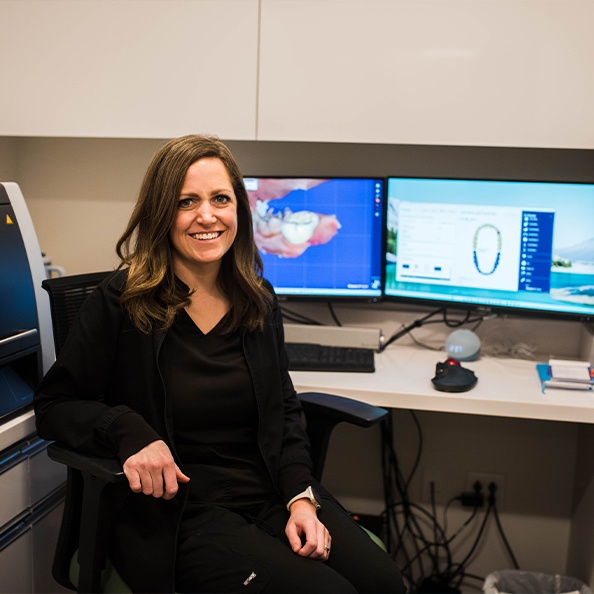 Don't let fear keep you from getting the care you need for a strong, healthy smile. With modern sedation dentistry in Fort Worth, TX, Dr. Cheng, Dr. Thorburn, and Dr. Luk can alleviate your anxiety for a calm, relaxing dental experience. We are proud to offer a variety of dental sedation options to help a wide variety of patients. Plus, with our state-of-the-art Solea Laser, your dental treatments will be more comfortable than ever. Are you ready to feel at-ease during every dental appointment? Get the care you need from a dental office you can trust. Call Fort Dental today to schedule your sedation dentistry appointment with our dentists. Our Fort Worth dental office is conveniently located for our patients in Burleson, Crowley, Granbury, and surrounding areas.
Solea Laser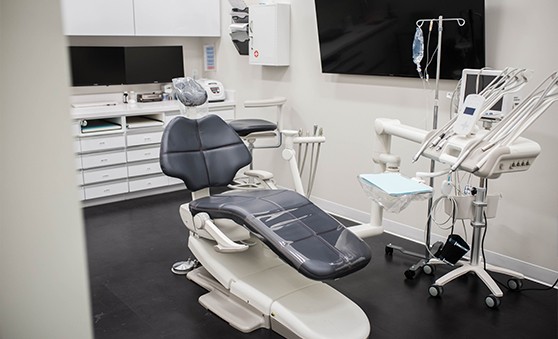 Our goal is to always provide a painless and stress-free patient experience, and we utilize a number of sedation options in combination with gentle dentistry services to keep patients completely relaxed during treatments. Our state-of-the-art Solea laser system also allows us to offer more comfortable treatments without the use of needles to inject local anesthetics. Instead, Solea lasers enable us to prepare teeth before restorative and cosmetic dentistry services with minimal discomfort and without the use of drills or needles to inject the anesthetic. We can also use Solea Lasers for soft tissue treatments.
Oral Conscious Sedation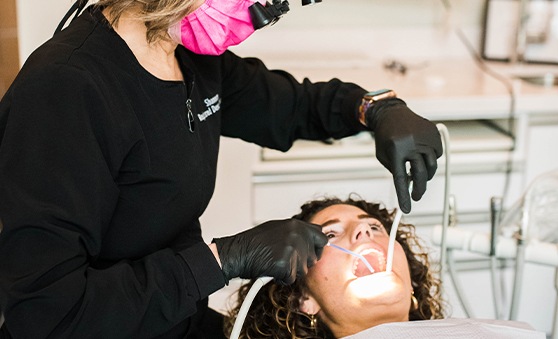 Oral conscious dental sedation is a mid-level form of sedation dentistry. It helps patients feel calm and sleepy throughout their treatment. If you're a candidate for oral sedation, we'll give you a pill to take prior to your appointment. After you are comfortable and relaxed, we'll perform your dental work. For patients who need extensive procedures, we can perform hours of dental work with sedation dentistry.
You'll be conscientiously monitored throughout your procedure. As the sedative wears off, you'll have little or no memory of your dental treatment, just pleasant recollections of your time with us and a beautiful new smile. For your safety, we ask that you have a friend or family member drive you to and from your appointment.
IV Sedation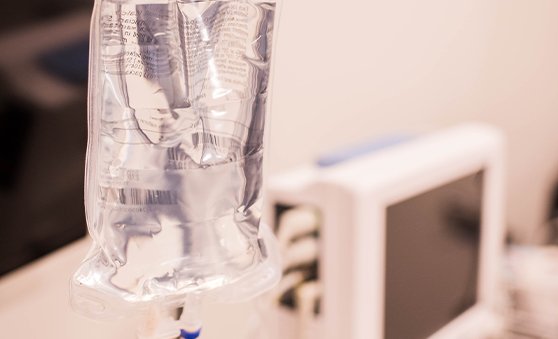 IV sedation in Forth Worth is a common method of treatment that is designed to help patients who experience extreme dental anxiety feel more at ease. Although it does require needles, which can be difficult for some, our team aims to make the process as painless and easy as possible so that treatment can be provided. When inquiring about IV sedation, we will go over your oral and medical health history so that proper steps are taken to ensure your safety and comfort.
What is IV Sedation?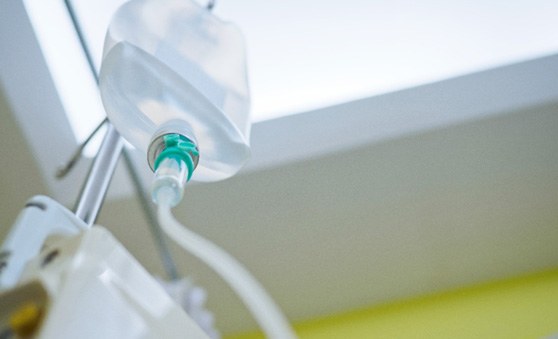 IV dental sedation is the most powerful form of sedation dentistry. This option is administered via a small needle in the arm or the back of the hand. Within just a few moments, you'll feel as if you've fallen asleep. However, contrary to what you feel, you will remain conscious enough to respond to basic instructions from our dental team. Many patients report feeling as if time sped up or they were in a dreamlike state.
We will keep a close eye on your vital signs throughout your treatment, and we can adjust your level of sedation for your safety and comfort at any time if necessary. We can often perform very long or complex dental services with the help of IV sedation. Once your treatment is over, we will remove the needle and monitor you for a little while. Then, a friend or family member will need to drive you home, where you should plan on relaxing for the remainder of the day.
Who is a Good Candidate for IV Sedation?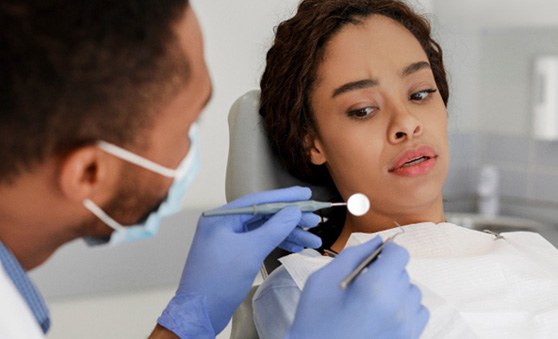 If you're unsure whether you might be a good candidate for IV sedation, the best course of action is to call and schedule an appointment with a member of our team. We will go over important information to determine if you might be taking any medications or have certain conditions that might hinder the success of your treatment. However, if you suffer from any of the following, we can consider IV sedation:
You struggle with a sensitive gag reflex
You have extreme dental anxiety that is keeping you from seeing a dentist and getting the treatment you need
You're preparing to undergo multiple, complex procedures
You have experienced no success with other types of sedation
The Benefits of IV Sedation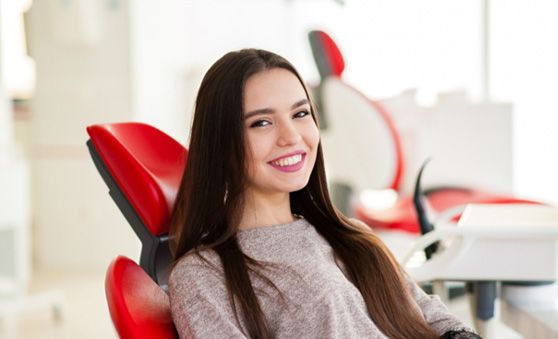 Any dentist will tell you that simply seeking dental sedation is a great first step to taking proper care of your oral and overall health. Allowing fear to take over and keep you out of a dentist's office will only lead to serious problems that require additional time and money to fix.
When it comes to choosing IV sedation, though, you can expect there to be several benefits, including:
Reduced symptoms associated with your dental problem, allowing for better oral health in the future
The ability to undergo treatment without the fear of the procedure remaining present throughout your visit
A trusted team of professionals who will closely monitor you throughout your appointment to ensure your safety and comfort
Medication that works quickly to help you feel more at ease
The inability to recall much of your appointment if any
Am I a Good Candidate for Sedation Dentistry?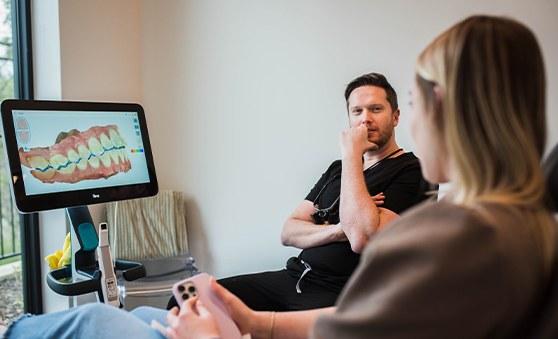 Sedation dentistry is a versatile service that nearly any patient can benefit from. We may recommend oral conscious sedation or IV sedation if you:
Have mild to moderate dental anxiety
Can't sit comfortably in the dental chair for extended periods
Suffer from neck, jaw, shoulder, or back pain while in the dental chair
Are somewhat resistant to numbing medications alone
Have an overactive gag reflex or very sensitive teeth
Are planning on undergoing a long or complex procedure