Full-Mouth Reconstruction – Fort Worth, TX
Comprehensive Solutions to Rebuild Your Smile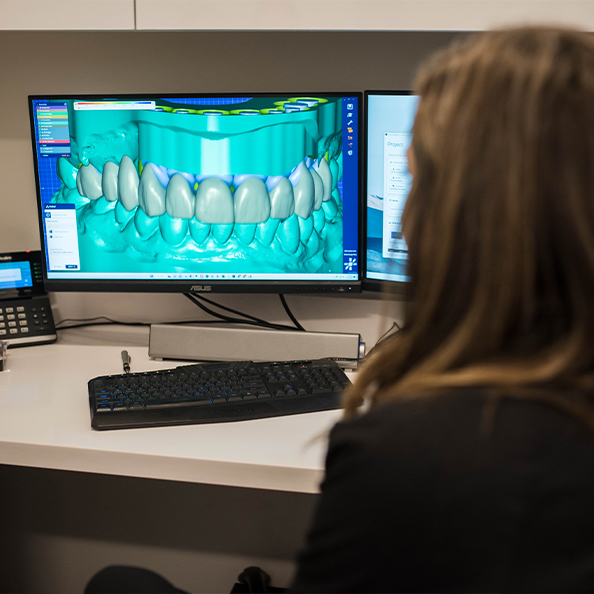 Our dentists have extensive training and experience in aesthetically rejuvenating smiles. After an in-depth consultation and thorough exam, we'll create a personalized treatment plan to renew your smile and restore your confidence.
Missing teeth, dental decay, and oral injury can deprive you of confidence and make you look older than you are. At our established dental office, our dentists help damaged smiles find renewed glory with full-mouth reconstruction from our Fort Worth, TX cosmetic dentist.
Following an in-depth discussion of your current oral health and smile goals, we'll conduct a thorough examination of your teeth, mouth, and gums. You'll receive a personalized treatment plan containing specific cosmetic, restorative, and replacement teeth therapies to renew your smile. We'll then explain your choices and give you a preview of your proposed new smile with a wax model or our digital imaging software. If you're fearful of dentists and dental procedures, we can give you a sedative prior to your treatment, letting you relax and receive the care needed to rejuvenate your smile. Learn more about sedation dentistry here.
You deserve a beautiful smile. Call our Fort Worth dental office today to schedule your consultation with Dr. Cheng, Dr. Thorburn, and Dr. Luk. We have satisfied patients in Weatherford, Benbrook, Burleson, and surrounding areas.