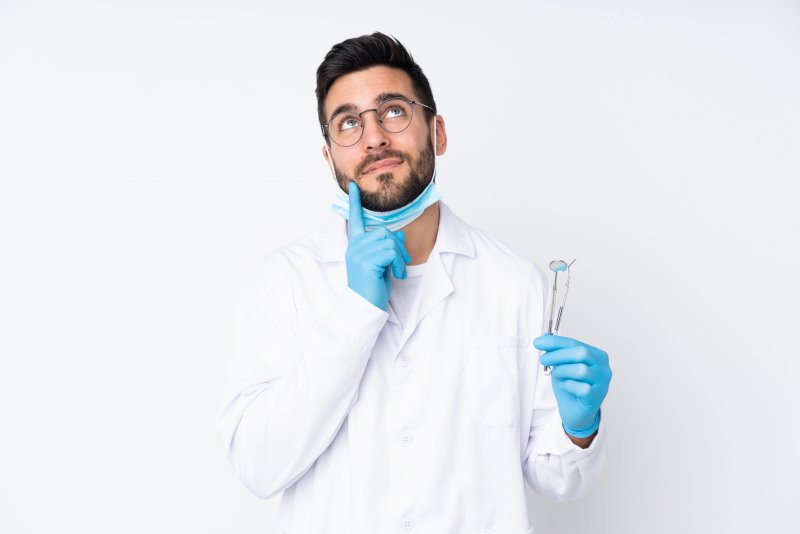 If it's been a while since you last saw your local dentist, you might not know what you should ask them. However, you'll only get the most out of your checkup by taking an active role. How exactly do you resolve this issue?
Below are five crucial questions you should ask your dentist during a routine visit. By doing so, you'll have what you need for good, long-lasting dental hygiene!
"Are My Mouth & Teeth Healthy?"
More than anything else, ask about your oral health during your checkup. Your dental self-care could be lacking, causing your teeth to suffer from tooth decay, stains, cavities, or chipping. Similarly, you could have gum disease or even signs of oral cancer. That being the case, you'll want to start a conversation about your smile's condition to gain insight into things.
"Do I Need Any Dental Treatments?"
Even if your smile seems fine, you may benefit from certain dental treatments. Dealing with seemingly minor issues now could prevent more significant problems down the line. For instance, eliminating a dull toothache might alter whether you need root canal therapy later. It'd be in your best interest to discuss your potential options with your dentist.
"How Can I Get or Maintain White Teeth?"
In asking this question, your dentist will be able to tell you about procedures to beautify your smile. One option they might suggest is teeth whitening, which uses bleaching ingredients to remove tooth stains and whiten enamel. Another is getting porcelain veneers, shells made of porcelain placed on teeth to hide imperfections. These and similar approaches could make your smile look great in no time!
"What Should My Oral Care Regiment Be?"
This question is great because it gives your dentist room to provide wide-ranging feedback. Their answer could include recommended dental treatments, care practices to apply at home, and more. They might also suggest more or less frequent appointments. While some only need a dental checkup every six months, everyone is different, so you might want to ask what works best for you.
"What Are Your Payment and Financial Policies?"
Before finalizing future services, understand the financial policies of your dental practice. Have your dentist explain the costs of their available procedures and their payment options. Also, look into the insurance plans they accept and if they offer flexible financing. Depending on their answer(s), you may find some treatment plans more affordable than others.
You'll be just fine if you remember to ask the above questions at your next dental appointment. Go ahead and pencil in a time if you haven't already!
About the Author
Dr. Johnny Cheng is a premiere dentist based in Fort Worth, Texas. He was named a "Top Dentist" in Fort Worth Magazine for five consecutive years in cosmetic and family dentistry. The National Consumers' Research Council of America (NCRCA) also marked him as one of "America's Top Dentists" for four consecutive years. This expertise, combined with his drive to help people, has drawn many to his office over the years. He currently practices at Fort Dental and can be reached at his website or by phone at (817)-292-5957.
Comments Off

on 5 Important Questions to Ask Your Dentist