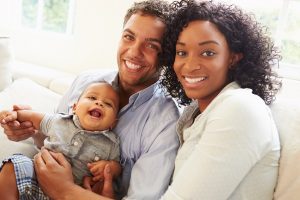 Time has a way of flying by, doesn't it? It seems like just yesterday we were opening presents, drinking eggnog, and looking forward to the end of 2018. Now we're planting our spring gardens, planning summer getaways, and taking our warm weather clothing out of storage. Before we know it, we'll be carving jack-o'-lanterns and preparing turkey dinners. This means it's more important than ever to see your dentist soon. Otherwise you may miss out on the benefits of dental insurance.
Why Regular Dental Visits Are So Important
Don't look now, but you're at war. As you read these words, a battle is raging between your body's immune system and microscopic invaders intent on doing you harm. The struggle goes on 24 hours a day, seven days a week, throughout your entire life.
Your mouth is one of the major battlegrounds in this war. On the opposing side are decay-causing bacteria. They are what create the cavities that give you those nagging toothaches. Left unopposed, they can cause widespread tooth loss, gum disease, and jawbone erosion. Many researchers believe that they also play a key role in chronic conditions such as diabetes and arthritis.
Your body does a pretty good job of repelling these invisible attackers. But it needs your help in order to stay healthy. This means not only daily brushing and flossing but routine trips to your dentist for professional cleanings. Otherwise plaque and tartar will continue to build up on your teeth.
It Never Hurts to Have a Look Around
Another reason to see your dentist is for a comprehensive oral exam. This is a quick, easy procedure in which your dentist checks your teeth, gums, mouth, tongue, lips, face, and throat for signs of anything unusual.
This is important, not only for catching cavities in their early stages but for spotting signs of serious conditions such as oral or skin cancer. Early detection is essential for achieving the best possible outcome in such cases. As an expert on oral health, your dentist is uniquely qualified to perform this important duty.
Visiting your dentist on a regular basis also allows the office staff to keep your coverage information up-to-date. Otherwise you may face aggravating delays in obtaining treatment during emergency situations. The last thing you want is to struggle with paperwork issues when your tooth is killing you.
The Clock Is Ticking
It's for all these reasons that most of us carry dental insurance. But these plans come with a built-in time limit. Benefits run out at the end of the calendar year. If you don't use them, then they're gone forever. Why spend your hard-earned money on something only to miss out on its benefits?
2019 will soon roll over into 2020. Make the most of the remaining months by scheduling an appointment with your dentist soon. By doing so, you can cross an important item off your list, freeing you to focus on other matters. You'll set a good example for friends and loved ones while give yourself some much-needed peace of mind. That's a sure recipe for happiness and success, no matter what year it is.
About the Author
Dr. Johnny Cheng has been rated as one of Houston's top dentists for more than 10 years, both by his colleagues and by his patients. Doctor Cheng is a proud member of the American Dental Association and the Texas Dental Association. You can reach his office online or by calling (817) 292-5957.
Comments Off

on Why It's Important to See Your Dentist before 2019 Gets Any Older