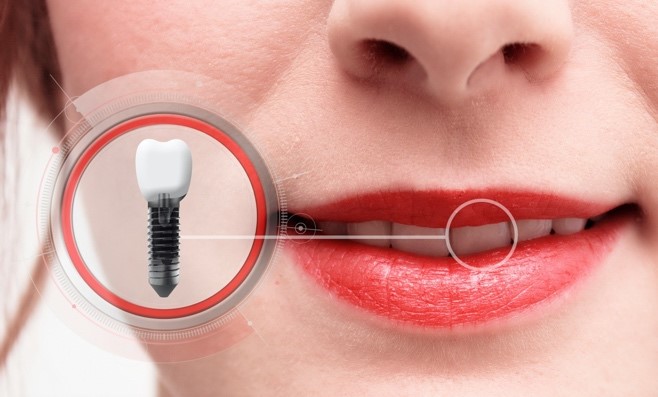 Are you wanting to replace your missing teeth? You probably find gaps in your smile to be frustrating and even embarrassing when you eat, speak, or smile. When you have your missing teeth replaced, you want to be sure that you are restoring both the functionality and appearance of your smile. Fortunately, there is an option out there perfect for just that! Continue reading to learn about the many benefits of dental implants in Fort Worth.
Maintains Bone Integrity
When you are missing teeth, your jawbone is no longer being stimulated by regular chewing via the roots of the teeth. When this isn't occurring, the body will eventually begin to reabsorb the bone, therefore causing a loss in facial structure. Ultimately, many people are left looking much older than they actually are due to sunken-in cheeks and wrinkled lips. As of now, dental implants are the only tooth replacement option that replaces the root of the missing tooth in order to maintain the integrity of the jawbone.
The Placement of Dental Implants
The process of placing implants is done very thoughtfully and precisely. Your cosmetic dentist in Fort Worth needs to know that exact location where the implant should be placed so it's in the most ideal spot for osseointegration to take place. Soft tissue deficiencies are also taken into consideration. This way, your implant will be placed in a way where no one will know that it isn't actually your natural tooth.
Customization of Crowns
Natural looking crowns are placed on the end of each implant. In order to give you a natural, but flawless result, the crown is made to be the exact size, shape, and color needed to blend in seamlessly with the rest of your smile. This way, it will fit between your surrounding teeth perfectly.
Prosthetic Design
If you have two adjacent teeth that are being restored simultaneously, this gives your dentist a chance to reduce the amount of space between the teeth. A lot of the time, this technique is done when a patient has a triangle of space left between the teeth as a result of an inadequate papilla.
Soft Tissue Management
If you have suffered from gum recession previously, you may be able to take this time to have your gum tissue reconstructed to improve your cosmetic appearance. This is an extra step, but it is sometimes done to help patients reach their smile goals.
If you want to restore your smile while also improving your appearance, ask your dentist about dental implants. They will determine whether or not you are a good candidate. This way, you will be able to show off a fully functional smile that makes you feel confident.
About the Author
Dr. Johnny Cheng graduated from the Baylor College of Dentistry and has been serving patients at Fort Dental for more than 20 years! He has completed more than 500 hours of postgraduate training and is currently a member of several professional organizations, including the American Academy of Cosmetic Dentistry. For more information on dental implants or to schedule a consultation, visit his website or call (817) 292-5957.
Comments Off

on The Aesthetic Benefits of Dental Implants