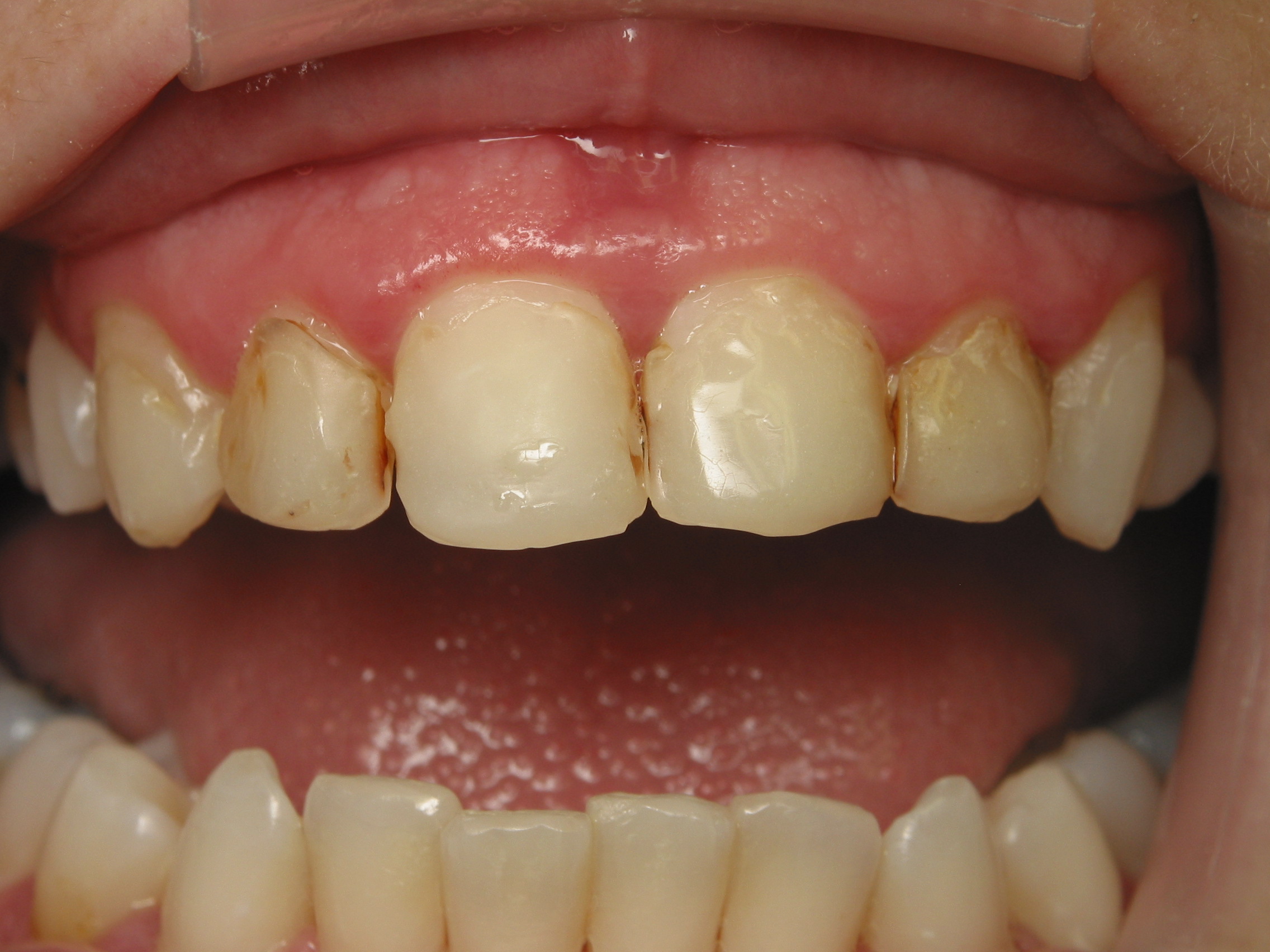 When you look at your smile in the mirror, are you happy with what you see? If you're like millions of others, you may have cosmetic imperfections like chips, cracks, or gaps in your teeth. These problems take away from your natural beauty, but they also can impact your confidence and self-esteem. Thankfully, your dentist offers veneers and cosmetic bonding as amazing options to get your smile back to its dazzling appearance. But which treatment is right for you? Keep reading to learn the answer!
What Are Porcelain Veneers?
Veneers are thin shells of dental porcelain that are designed to cover the visible front portions of your teeth. They can be used for one tooth, multiple teeth, or your entire smile, and your cosmetic dentist will customize the size, shape, and shade of your veneers for the most beautiful and natural results. Typically, you can receive your veneers in just two appointments!
What is Cosmetic Bonding?
Cosmetic bonding is a popular dental treatment for its convenience, affordability, and results. Your dentist uses a tooth-colored resin, the same material that makes up fillings, to sculpt away cosmetic problems like small chips and gaps. After bonding the resin to your tooth, your dentist will shape and polish it to seamlessly match the rest of your smile. The best part is that it can all be completed in a single dental visit.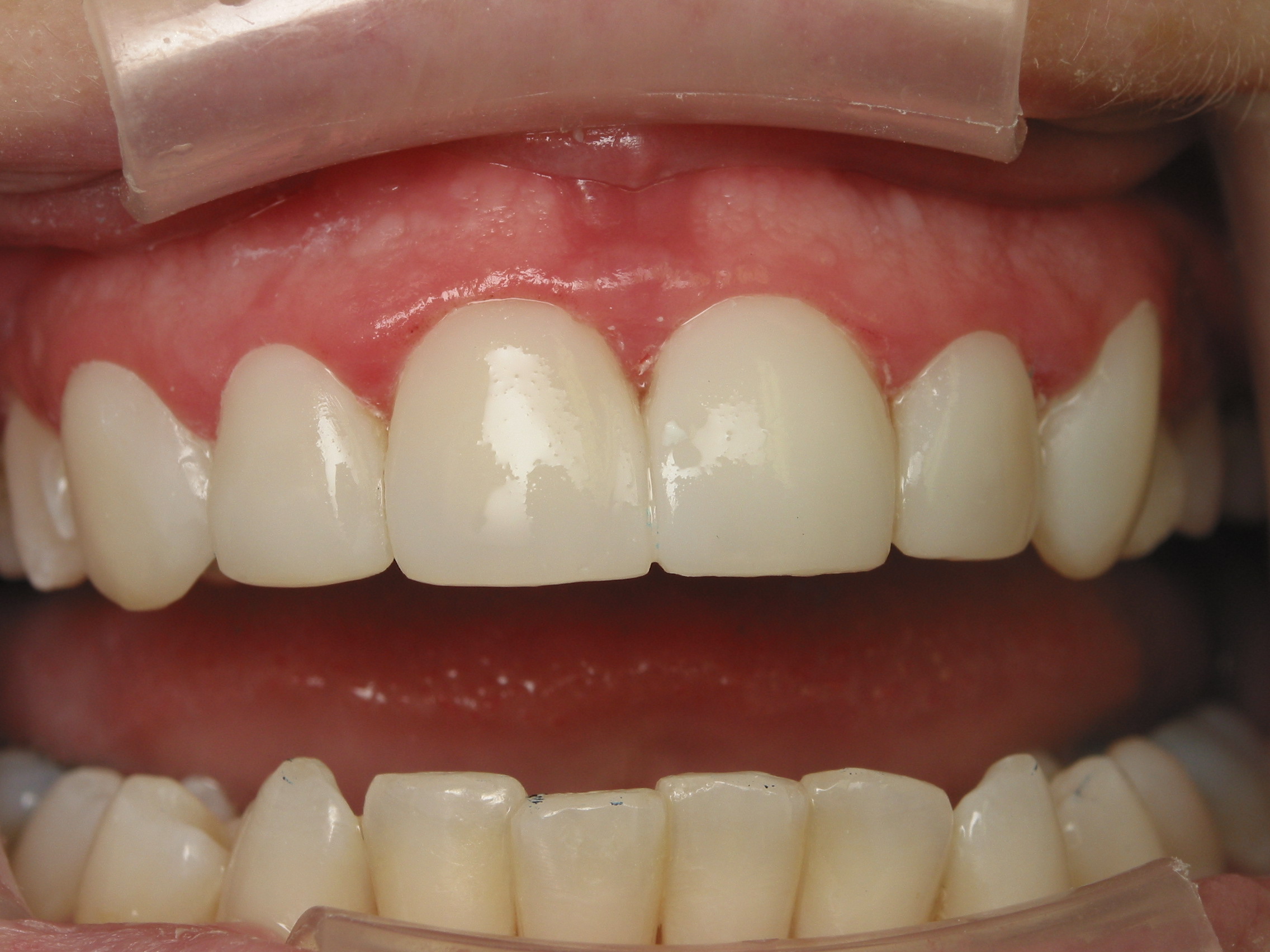 Which Option is Best for You?
The only way to know which treatment will be best for your smile is to schedule a consultation with your dentist. They will carefully examine your mouth before developing a personalized treatment plan for the best results. Some of the cons of resin bonding are that, over time, they can stain and wear down (as seen in the before photo above, this patient had bonding done about 7-10 years ago).  They are also not as strong as porcelain veneers, so they tend to chip and break more over time.
However, for the purposes of achieving a nice smile to be proud of that will last several years, resin bonding is a great option and a good transition to porcelain veneers someday. Your dentist always recommends that you whiten your teeth prior to having any work performed on your front teeth. In this way, they can match the lightest color your natural, whitened teeth will allow.
How Much Will Your Treatment Cost?
Resin bonding is a cheaper alternative to porcelain veneers. Although porcelain veneers are more durable and lifelike, cosmetic bonding can be a great alternative to give you that smile you've always wanted, and it's more budget-friendly at about a third of the cost of porcelain veneers. Resin-bonding costs approximately $250-350 per tooth, depending on where you live in the country. To contrast, porcelain veneers can cost anywhere from $800-1200+ per tooth. That said, no two smiles are the same, which is why you should always contact your dentist for a more precise price.
If you've always wanted a dazzling smile, visit your dentist today for a smile consultation!
About the Practice
At Hulen Dental, we have a team of 3 experienced dentists who provide all the services you need at the same convenient location. They offer various cosmetic treatments like bonding and veneers to help you look great and feel healthy! If you have any questions, they can be reached through their website or by phone at (817) 292-5957.
Comments Off

on Veneers Vs. Cosmetic Bonding: Which is Right for You?