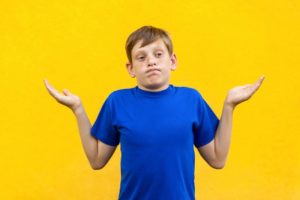 Did you know that approximately half of adults have gum disease? This serious dental problem is a bacterial infection that wreaks havoc on your oral health, especially the structure that supports your teeth. As a result, it's one of the leading causes of tooth loss. With such significant consequences, you may be wondering, "Can children get gum disease, too?" Unfortunately, the answer is yes. Here are the common causes, symptoms, and treatment options according to your pediatric dentist in Fort Worth.
What Are Causes of Gum Disease in Children?
Ultimately, the culprit of gum disease in children boils down to unhealthy dental habits like neglecting to brush and eating too much sugar. Behaviors like these allow the plaque on your teeth to build up and turn into tartar. If left untreated, it will develop into a bacterial infection called gingivitis. That's why it's of the utmost importance that your child brushes twice a day, flosses daily, and visits their dentist every six months for a thorough cleaning and exam.
What Are Gum Disease Symptoms?
Since children may not be aware of the symptoms or neglect to bring them to your attention, it's important to be on the lookout for:
Inflamed or red gums
Bleeding when brushing or flossing
Receding gums
Consistent bad breath
Pus between teeth and around their gums
Changes to their bite alignment
How Can Gum Disease Be Treated?
If caught in the early stages, treatment could be as simple as improving your child's at-home dental hygiene regimen. This includes best practices like brushing after each meal, flossing daily, and limiting their intake of sugary foods and beverages. In more severe cases, deep cleaning will be needed to remove the plaque and tartar underneath the gumline. Antibiotics might also be recommended, depending on the extent of the gum disease.
As it is for adults, a child's oral health impacts their general health, so care of their teeth and gums is always important. If they are showing signs of gum disease, it's crucial to schedule an appointment with their pediatric dentist in Fort Worth right away. As long as it is treated in the early stages, their smile can recover to be healthy and pain-free.
About the Authors
Dr. Johnny Cheng grew up in Arlington and graduated from Baylor College of Dentistry. Dr. Chris Thorburn was raised in South Texas and graduated from The University of Texas School of Dentistry in Houston. Dr. Greg Luk grew up in Dallas and also graduated from The University of Texas School of Dentistry in Houston. According to Angie's List, Fort Dental is the top-rated dentist in Tarrant County, and they are proud to have nearly 70 percent of patients come via referrals. If your child is in need of gum disease therapy, our dentists are ready to help. You can schedule a consultation on their website or by calling (817) 292-5957.
Comments Off

on Can Kids Develop Gum Disease?