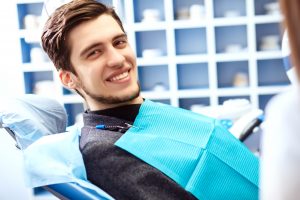 According to recent statistics, only 58% of Americans maintain regular dental visits, which means that millions of people are at a greater risk of developing dental health issues that could otherwise be avoided. If you're part of this group and you want to make a change for the better, then now is the time to take action. As you continue reading, you'll learn how a visit to your dentist in Fort Worth can make the world of difference in your oral health.
Why Dental Visits are So Important
Even if you feel like your teeth and gums are completely healthy, it's necessary to maintain regular visits to your dentist for preventive care. That's because cavities and other problems can secretly be developing. However, when you visit your dentist every six months for cleanings and examinations, any festering problems can be identified and treated earlier, which will prevent any unnecessary suffering and save you money in the long run.
If you have dental insurance, semi-annual visits also provide a way to maximize your coverage. This is important, given that statistics show that only 2.8% of the adult population take full advantage of their coverage, with the average person leaving nearly $1,000 of benefits on the table annually.
What to Expect at Your First Appointment
When you visit your dentist for the first time, here's what you can expect to happen:
Meet Your Dental Hygienist
The first person you'll usually meet at your visit is the dental hygienist. He or she will measure your vital signs and explain to you how the rest of the visit will flow. You'll also be able to ask any initial questions that you may have.
The Cleaning
The dental hygienist will then thoroughly clean your teeth to remove any plaque and tartar that has accumulated. After your teeth have been cleaned, they'll be polished to leave them with a refreshed appearance.
The Examination
An initial examination will be performed to identify such issues as cavity development and signs of gum disease.
X-Rays
At your first visit, you can expect X-Ray photos to be taken, which will allow your dentist to assess the height of your teeth and roots and to get an overview of your entire oral cavity.
Final Examination
Your dentist will perform a final examination to probe for signs of oral cancer, malocclusion (bite issues) and to assess your jaw alignment.
A Judgement-Free Zone
At the conclusion of your visit, you'll sit down with your dentist to go over the results of your examination. You don't have to fear being ridiculed for any hiccups in your oral health. After all, one of the reasons for your visit is to identify any problems so they can be addressed before they develop into greater issues.
So if you're looking to take your dental health to the next level and start the new year on the "right foot," then now is the time to be proactive!
About the Author
Dr. Johnny Cheng has been selected as a "Top Dentist" in Fort Worth Magazine and one of "America's Top Dentists" because of his commitment to excellence. He helps patients enjoy the best in oral health by providing preventive care at Hulen Dental, and he can be reached for more information through his website.
Comments Off

on Why Now is the Right Time to Pay Your Dentist a Visit!