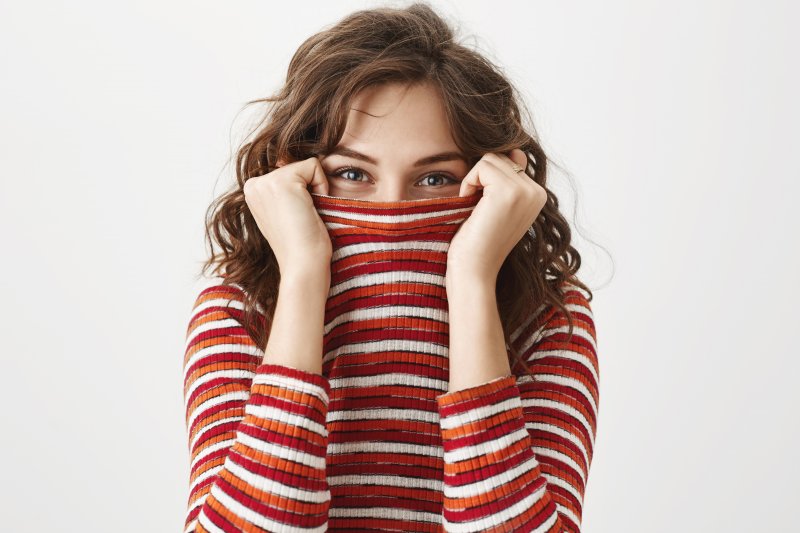 Do you typically hide your teeth whenever you take a selfie? Are you unhappy with the way your smile looks in the mirror? If you want to feel more confident about your pearly whites, you might consider undergoing cosmetic dentistry. With these treatments, you'll be able to correct one or several imperfections to boost your overall appearance and quality of life. Keep reading to learn about four of the most common dental flaws and how your dentist can address them!
Crooked Teeth
Not everyone is born with a perfectly straight smile. On top of being unsightly, having crooked teeth often makes it more challenging to thoroughly clean them. If you're unable to access the hard-to-reach areas in your smile, you'll end up with an increased risk of developing oral health issues like dental decay and gum disease. Fortunately, this can be fixed with orthodontic treatments like Invisalign. With clear aligners, you'll be able to properly align your teeth through a quick and discreet process, meaning others won't even notice that you're undergoing any treatment.
Dental Discoloration
One of the most common problems people struggle with is dental discoloration or stains. This can be due to various reasons, including drinking coffee or wine, smoking tobacco, or natural aging. The good news is that you don't have to live with teeth you aren't proud to show off. Your dentist may be able to offer professional whitening treatments that can blast away years of stubborn stains either in the comfort of your home or in a single appointment. For more severe discoloration, you might consider getting porcelain veneers for a longer-lasting and more comprehensive smile makeover.
Uneven or Misshapen Teeth
The size and shape of your pearly whites can be influenced by several factors, such as teeth grinding and genetics. If left untreated, you can end up appearing older and experience issues related to your facial shape and jaw. For minor cases, your dentist may be able to create a proportional smile with either a gum lift or dental bonding. If you want a more dramatic change, veneers can help you achieve your dream look.
Chipped or Cracked Teeth
Even if you aren't feeling any discomfort, having a damaged or compromised smile can invite further injury and infection. To correct your smile, you might consider dental bonding to sculpt your teeth into their ideal shape. If this isn't possible, your dentist may protect your tooth with a metal-free crown. For a more comprehensive treatment, porcelain veneers can conceal your dental flaws while providing a durable solution for your smile.
So, if you're struggling with one or more dental imperfections, don't hesitate to consult your dentist. They'll be more than happy to assess your situation and determine the best cosmetic treatment to achieve your desired results!
About the Author
Dr. Cheng earned his dental doctorate from the Baylor College of Dentistry. He's also a proud member of several prestigious organizations such as the American Dental Association and the American Academy of Cosmetic Dentistry. He provides a wide range of high-quality and all-inclusive services, including teeth whitening, dental bonding, gum lifts, Invisalign, and veneers. If you'd like to schedule a consultation, visit his website or call him at 817-292-5957.
Comments Off

on 4 Common Cosmetic Dental Imperfections & Their Solutions