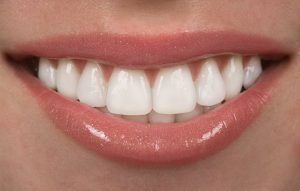 Have you been tempted to tame your discolored smile with the latest charcoal teeth whitening trend? You're hesitant because you're not sure if it actually works, and while it seems like a cost-effective solution, you're wondering if it's a better idea to visit your cosmetic dentist for professional teeth whitening instead. Read on to learn more about this new fad and whether it's worth the investment.
What Is Activated Charcoal?
Every time you walk down your oral hygiene aisle nowadays, you're probably bombarded with a variety of products that advertise activated charcoal as their main ingredient. You figure because of how popular this ingredient has gotten that it must be working.
Activated charcoal is a fine powder made of carbon-rich materials like wood, peat, coconut shells, and sawdust. What "activates" it is when it's heated, which increases its absorbency, allowing toxins to easily bind to the substance.
How Can Charcoal Whiten Teeth?
Even though using an activated charcoal powder on your teeth temporarily turns your teeth pitch black, it washes away to reveal a fresh-feeling smile. While it's said to remove surface stains, it's important to check with your dentist before you use the product routinely. The American Dental Association hasn't given it their seal of approval because the substance is known to be abrasive and cause wear-and-tear on your enamel.
What Is Professional Teeth Whitening?
When you're researching the services that your cosmetic dentist offers, you may have come across professional teeth whitening and wondered how it differed from over-the-counter products. Your dentist offers in-office and at-home treatments that use highly tested and proven products that brighten your smile.
How Does Professional Whitening Work?
When you visit your cosmetic dentist for in-office treatment, they'll use a professional grade whitening gel that offers visible results in as little as an hour. They'll continue to reapply the gel until your teeth reach your desired brightness.
If you elect to get the take-home kit, they'll provide you with professional grade whitening gel along with custom-made trays that cover the entire surface area of your teeth for even results. This option allows you to do the treatment in the comfort of your own home and achieve virtually guaranteed results.
So, What's The Difference?
Professional teeth whitening from your dentist has been proven safe and offers virtually guaranteed results in as little as an hour. While activated charcoal may brighten your smile, professionals are concerned with how abrasive it is. When your enamel erodes, it can leave your mouth susceptible to oral health problems like cavities.
Why take a gamble on your smile when you can get the results you desire by visiting a professional? Ditch the over-the-counter teeth whitening solutions that make big promises but don't always deliver results, and get the bright smile you've been dreaming of with proven teeth whitening treatment from your cosmetic dentist!
About the Practice
At Hulen Dental, we offer the knowledge and expertise of three highly trained dentists. Together, they utilize the most advanced tools and treatments in their field to provide their patients with the quality care they can trust. They offer comprehensive care, including a variety of cosmetic services. For questions or to schedule a consultation for professional teeth whitening, visit our website or contact 817-292-5957.
Comments Off

on A Cosmetic Dentist Reveals The Truth About Charcoal Teeth Whitening Products