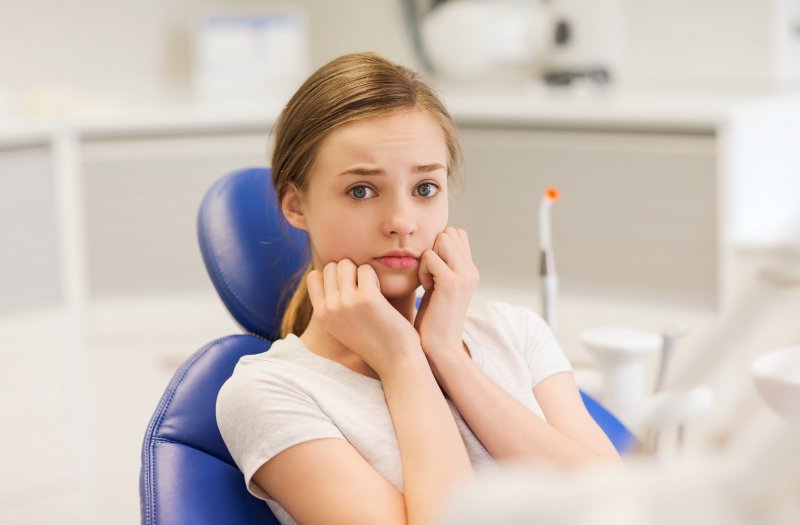 Feeling some level of fear when the time comes for your next dental appointment is completely normal. However, you shouldn't let your anxieties control you to the point where you start skipping your visits altogether; that's practically inviting tooth decay and gum disease to start developing! Thus, if you find yourself at the point where your dental anxiety might stop you from getting the care you need, you should ask your dentist for help. In this post, you'll learn about two highly effective solutions for dental fears that have helped many a frightened patient stay calm and collected.
Solution 1: Laser Dentistry
Most restorative services require your dentist to remove damaged tissue from your teeth. Traditionally, this involves a dental drill, which some patients find to be excessively loud and uncomfortable. The sound alone can trigger anxieties in many people. But thanks to the march of dental technology, there's a gentler way to prepare your tooth for a filling or a crown: laser dentistry. Not only are dental lasers quieter than traditional dental instruments, but they also cause little to no discomfort, to the point where it's not even necessary to numb your mouth beforehand. This can make certain treatments much more pleasant.
Ideally, you'll want to find a practice that uses the Solea laser system. It uses unique technology that allows it to be used for both hard and soft tissue procedures. For example, it can remove infected gum tissue if you're suffering from periodontal disease, or it can be used to prepare a decayed tooth to receive a filling. Thanks to its versatility, more anxious patients can enjoy the difference that laser dentistry makes.
Solution 2: Dental Sedation
Even if you don't need a laser treatment, your dentist can still help you relax with dental sedation. You will be given a pill before your visit along with instructions on when to take it. When the procedure begins, you'll already be completely at ease. You may not remember much about what actually happens during the treatment, but the recollections that you do have are likely to be pleasant ones. Thanks to sedation dentistry, your dentist can complete hours of dental work while you stay completely comfortable the entire time.
Dental sedation and laser dentistry are useful for calming down all kinds of patients – from the mildly anxious to the deeply afraid. If for any reason you feel nervous about an upcoming dental appointment, don't be afraid to ask your dentist for help. Once they've soothed your mind, it'll be much easier for them to treat and protect your smile!
About the Practice
Here at Hulen Dental, patients in Fort Worth and the surrounding areas receive care from three experts with plenty of experience in creating beautiful, healthy smiles. As part of our effort to provide truly quality care, we have integrated state-of-the-art dental lasers into our practice, and we offer sedation dentistry for anxious patients. To schedule an appointment or discuss solutions for your dental phobia, get in touch with us today by visiting our website or calling (817) 292-5957.
Comments Off

on Don't Be Afraid of the Dentist! Two Ways to Overcome Dental Anxieties