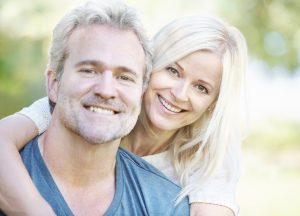 Your dentist in Fort Worth at Hulen Dental is always happy to see you when you come to the office for your biannual dental cleanings and exams. However—and don't take this personally—we just don't want to see you twice when you need a dental crown. Not when the procedure can be completed in just one visit. With CEREC, an acronym for Chairside Economical Restoration of Esthetic Ceramics, you can have a same-day crown in Fort Worth as well as other prosthetic devices such as inlays, onlays and even a veneer to conceal a tooth that is chipped or slightly broken. Read on to learn more about the CEREC System.
How Does CEREC Work?
CEREC is an in-office system that we use to design, build and place restorations in one appointment. The system consists of three parts. The first is the digital infrared camera that captures a clear image of your tooth. The second is the CEREC computer, which includes 3D CAD (computer aided design) software that designs your crown, inlay, onlay or veneers. Finally, there is the milling unit that creates your restoration right here in the office.
Notice anything missing from the typical dental crown process? That's right—with CEREC there's no need for a mouthful of goop in order to get an impression of the tooth. The digital camera and computer take the place of a molded impression and actually provide a much more precise rendering.
What is the Procedure with CEREC?
Your Fort Worth dentist will initially need to anesthetize your tooth and the surrounding soft tissue. Then, your tooth will be reshaped in order to accommodate the new dental crown. A bit of tooth structure must be removed in order for any crown—a CEREC or traditional crown—to fit evenly between the adjacent teeth. We also want the new crown to feel natural when you bite together.
Once the tooth is prepared, the camera captures another image. Combined with the previous images taken prior to prep, this one allows the computer to design a restoration that fits perfectly. This design is transferred from the computer to the milling unit where your permanent crown is carved from a ceramic block. In 15 to 20 minutes, the restoration is complete and ready for placement. The same-day dental crown is cemented over the prepped tooth and you have a new and functional tooth in just a matter of a couple of hours.
Learn More About CEREC
If you would like more information about the CEREC system, please call Hulen Dental. We'll be happy to schedule a consultation or an appointment when you're ready for your same-day dental restoration.
Comments Off

on Your Dentist in Fort Worth Offers CEREC for Fast Dental Crowns