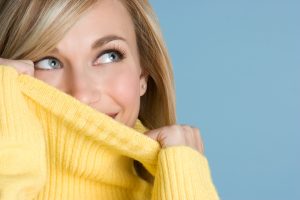 Sometimes your smile can make you feel ashamed and less confident, especially if you have excessive gum tissue. This can cause you to have a tiny, uneven smile that makes you think twice about showing off your teeth.
If you want a bigger smile that reveals your true smile underneath, consider gum contouring from a professional cosmetic and restorative dentist. Your dentist in Fort Worth can reshape your gums to unveil healthy teeth that have been waiting to be shown off all along!
How does gum recontouring work?
Before ever undergoing a dental procedure, you must meet with your local dentist for a consultation. This is a crucial step in the process. Your dentist will be able to view your smile and discuss your goals. When you leave your appointment, you should have a clear idea of what to expect after your recontouring procedure.
After you have decided that you would like to move forward, the process is as easy as 1, 2, 3!
Your mouth to be numbed safely with a local anesthetic.
Your dentist to expertly use a soft tissue laser to gently remove unwanted gum tissue.
Your mouth will be sore after the procedure for about a week, but nothing so severe that you can't eat or drink in the same day.
What are the benefits of gum recontouring?
There are many benefits of gum recontouring, especially when you choose to work with a cosmetic dentist that has years of experience with laser therapy. Besides just improving the overall look of your smile, you can reap these benefits:
Make smaller teeth appeal look longer.
Even out crooked gum lines that make teeth appear and misshapen.
Boost self-confidence.
Soft tissue lasers cauterize gums as they cut them, causing much less bleeding during and after the procedure.
Ability to still brush and floss teeth the night of the procedure.
Ability to speak, eat, and drink normal substances.
Who are good candidates for gum recontouring?
You may be the perfect candidate for gum recontouring if you have a "gummy smile" caused by excess soft tissue. Besides that, you may also need to meet these other qualifications:
You should have good gum health.
You should be committed to maintaining excellent oral hygiene.
You have a "gummy smile."
You have an uneven gum line.
You have short teeth.
If you feel like you're a good candidate for gum recontouring, it's important to make an appointment with your dentist. You can ask any remaining questions you may have, discuss other cosmetic treatments, and develop your personal dental plan.
---
About Our Office
At Hulen Dental, our approach to dentistry has been to help patients with our combined experience. Our three expert dentists work together to offer more expertise with each service—whether it's cosmetic, restorative or general dentistry. From routine cleanings to gum recontouring, our team is ready to help you make healthy, happy smiles a critical part of your life.
Comments Off

on Gummy Smile? Visit a Dentist in Fort Worth for Recontouring!