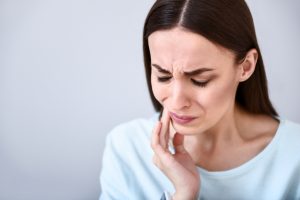 Are you tired of dental appointments that are just plain inconvenient? Taking the children out of school or missing work adds stress to your day to day activities. Wouldn't you like to visit a dentist who can accommodate your busy schedule and who will see you right away for a pressing oral health issue? Find that dentist in Fort Worth at Hulen Dental. Drs. Stovall, Cheng and Thorburn believe that superior dental care is also convenient dental care.

The Team Stresses Preventive Care
In keeping with guidelines from the American Dental Association, Drs. Stovall, Cheng and Thorburn ask all their patients to come into the office twice a year. These semi-annual exams and cleanings keep teeth and gums healthy and inspect for periodontal disease, tooth decay, problems with restorations and more.
Isn't it wonderful that this highly rated Tarrant County dental practice builds its office schedule around you? It's just one of the many ways Hulen Dental helps you get the care you need easily, comfortably and efficiently.
The Team Offers Restorative Care
Yes, tooth decay, oral trauma, dental abscesses and other oral health problems happen. They are part of life. At Hulen Dental, the doctors deliver state of the art restorative care, including oral sedation, laser gum surgery, dental implants, tooth-colored fillings, CEREC same-day crowns and much more.
Very likely, Dr. Stovall, Dr. Cheng and Dr. Thorburn can take care of your oral health need without having to refer you to another dental care provider. With their advanced credentials and extensive skills, the dentists work diligently to give you and your family your healthiest and brightest smiles with precise procedures and quicker recovery times.
The Team Delivers Aesthetic Services
When cosmetic defects mar your smile, your self-confidence suffers. Is your smile crooked? Perhaps you qualify for Invisalign clear aligners, the innovative orthodontic system that straightens smiles comfortably and discreetly in far less time than traditional braces. Perhaps you have chipped a tooth. Then, one-visit composite resin bonding will reshape your tooth structure seamlessly.
In just two visits, custom-made porcelain veneers disguise chips, cracks, gaps and more with translucent dental grade ceramic. And, of course, Hulen Dental offers professional teeth whitening to remove years of stains effectively, safely and quickly.
Please Call Us with Your Emergency
You need prompt care if you break a tooth, have a severe toothache or lose a crown, filling or other restoration. Hulen Dental compassionately responds to those urgent needs, getting you in the office for treatment right away as needed and providing first aid advice to relieve pain and stabilize your condition until you're seen. Never hesitate to get in touch with our friendly office team whatever your oral health concern may be.
Can We Help You?
Contact Hulen Dental for premiere dentistry at your convenience. We look forward to getting to know your entire family and giving them the healthiest, brightest smiles possible.
Comments Off

on Your Dentist in Fort Worth Delivers Quality Care