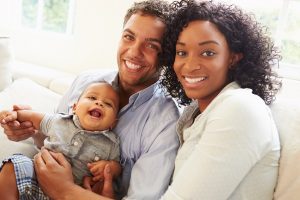 Not only are your family's home oral hygiene habits important to achieve healthy smiles, but also the care they receive from a dentist. With each loved one having different dental needs, it can be difficult to find a location that can care for everyone in your home. By choosing a family dentist in Fort Worth, you can ensure that their needs are met from one caring team, but how do you find the right one for your family? There are a few key things to look for when choosing a new dentist.

Complete Services Under One Roof
Everyone has different needs when it comes to a healthy smile, which constantly changes over the years. To prevent having to be referred to another location for each loved one or specific treatments, look for a dentist who treats patients of all ages while also offering complete services under one roof.
In addition to preventive care, choose one who also offers restorative services to quickly rehabilitate your oral health. To ensure that your family's smiles always look their best, consider one who also provides cosmetic treatments. It is also best to choose one who offers areas of specialty as well, such as orthodontics and periodontal therapy.
Great Reviews
You can learn a lot about a dentist and the care your family can expect to receive by taking the time to read online reviews and testimonials. You can read first-hand accounts from actual patients to learn more about the comfort, care, and compassion you will get from a dental team.
Integrates New Technology
Now, the quality of the dental care your family receives should be supported by the latest technological advancements. Not only does this provide more comfortable procedures, but also helps to improve the diagnosis process.
When choosing a new dentist, look for one who uses the latest imaging equipment, like digital x-rays. This provides a safer alternative to traditional ones while giving your dentist highly detailed images to see every aspect of your family's oral health.
To save time in your already busy schedule, look for one who offers CEREC. This allows your loved ones to get the restorations they need in just one day.
Not only are the services your family needs important, but their comfort as well. To ensure pain and stress-free appointments, choose a dentist who offers sedation dentistry, like oral sedation or nitrous oxide.
Benefit from the Best
When it comes to your loved one's dental care, they deserve to benefit from the best. Take the time to choose the right dentist for your family to promote generations of healthy smiles.
About Hulen Dental
Hulen Dental is committed to providing complete dental care to patients of all ages. With more than 60 years of combined experience and the most advanced technology, we offer the high-quality care that your loved ones deserve. We create customized treatment plans to create healthy, beautiful smiles. If you need a new dentist, benefit from the best. Contact our office today to schedule your first visit.
Comments Off

on How to Find a New Family Dentist in Fort Worth