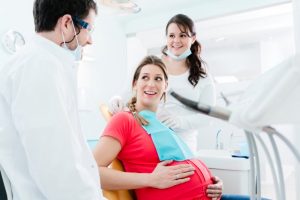 When you last visited your family dentist in Fort Worth, did you make the most of it? Sure, you probably got your checkup, cleaning, and even a briefing of what your dentist may have found. But did you actually ask your dentist any questions about how to improve your oral health? Next time you visit, you should be sure to ask some (or all) of these quick questions to get the most out of your dental appointments.
What Are the Best Ways to Practice Good Oral Hygiene at Home?
Everyone's mouth is different, and some mouths take more work to maintain than others. Depending on what your dentist finds during your dental visit, you might need to focus on better brushing techniques or more consistent flossing—or both. Your dentist can explain the best techniques and products to use while you're outside of our office.
How Do I Prevent Tooth Decay, Gingivitis, and Other Problems?
Prevention is the key to keeping your natural teeth for a lifetime—but prevention doesn't just happen when you visit your dentist. A huge part of prevention is brushing, flossing, and treating your pre-existing dental conditions at home. This way, you're constantly working to improve your oral health or maintain your already great smile!
What Is Tooth Sensitivity and Why Do I Have It?
Tooth sensitivity is one of the many symptoms that are associated with a variety of dental concerns, but the root problem is that your enamel is becoming weak. Sometimes, sensitivity could be from a cavity in the back of the smile, which means that your enamel has weakened from decay. Other times, you might have sensitivity throughout the smile, which exemplifies that it's from enamel erosion on more than one tooth. Ask your dentist about what they see during your dental visit and what you can do at home to improve it.
Should I Use Mouthwash Regularly?
There are few reasons why someone shouldn't use mouthwash, although your dentist doesn't require that it's apart of your regular routine. However, it is a great way to kill off lingering bacteria, help your breath feel fresh, and even help with whitening overtime if you get the right products.
What Age Should I Bring My Child in To See the Dentist?
Dental care is critical early on if you want your little one to have teeth that last them a lifetime. Bringing them in to visit the dentist by the time they turn one should be a high priority on your healthcare to-do list. It's true that baby teeth do fall out, but taking care of their smile while they are young helps them to have a stable foundation for adult teeth to develop into.
All in all, it's important to be open with your dentist to get the most information during your visits!
---
About Our Office
Here at Hulen Dental, our office works to create an open, educational environment so that patients don't feel intimidated asking questions about their dental care. We would be happy to help!
Comments Off

on 5 More Questions to Ask a Family Dentist in Fort Worth