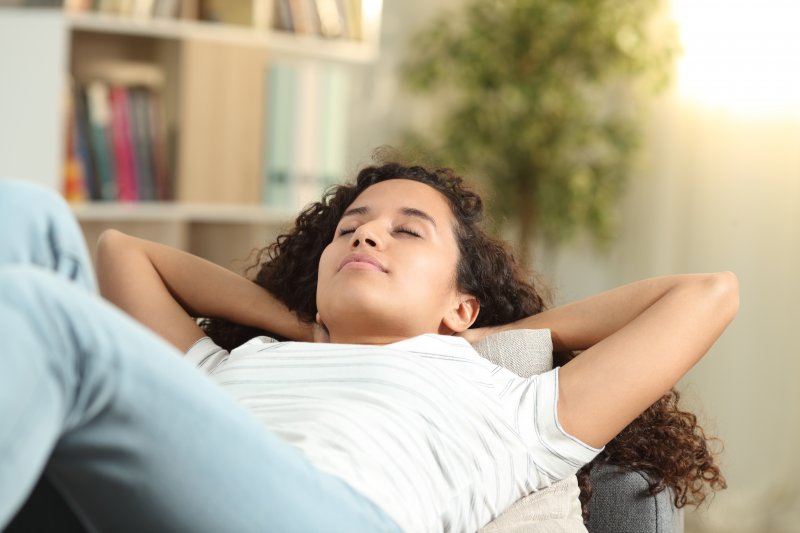 If you have multiple things going on with your smile that you'd like to have addressed, your dentist may recommend a full mouth reconstruction. While this may sound extreme, it's just a comprehensive treatment plan that combines several different restorative procedures to restore the health of your smile. This approach is typically more conservative than performing several standalone procedures, but there is still a recovery period. Here is what you can expect this time to look like for some of the most common treatments out there.
Dental Fillings
Dental fillings are used to repair teeth with mild to moderate decay or damage. In most cases, fillings can be completed in a single visit to the dental office. After the procedure, patients are able to get back to their normal activities immediately. It may take an hour or so for the local anesthetic to wear off, but once it does, you should feel just like you normally do, minus the cavities!
Dental Crowns and Bridges
Custom restorations usually take two office visits to complete. This is because they are customized to fit your teeth exactly for optimal appearance and function. During your first visit, the teeth are prepared and impressions are taken. During your second visit, you will be fitted with your new restoration. Some patients report some sensitivity in the days following their procedure, but you will most likely be able to resume normal activities on the same day.
Root Canal Therapy
This treatment is necessary when the pulp of the tooth becomes infected. In this process, your dentist will remove the nerves and blood vessels from inside the tooth, disinfect the area, and seal it with a filling. In a lot of cases, a crown is added for extra protection. Following this common procedure, many patients notice sensitivity in the tissues around the tooth. There may also be some minor swelling and inflammation, but these side effects will go away after a couple days.
Tooth Extractions
Extractions are never your dentist's first option, but sometimes they are necessary to preserve the health of the rest of your smile. After your extraction, it can take a few days for the gum tissue to close back up over the socket where your tooth used to be. For most patients, they are able to return to their normal schedule after three to five days. Take recommended over-the-counter and prescribed medications as directed by your dentist and get some rest.
Dental Implants
This tooth replacement option can last 30+ years with proper maintenance. During this procedure, the implants are placed directly into the jawbone. Once they heal, they're able to support crowns, bridges, and dentures. Since the bone tissue needs to fuse to the implant, it can take four to six months to complete the process. However, you should be able to return to your normal activities after just a few days.
Specific recovery will depend on the treatments you need to restore your smile. By closely following the instructions of your dentist, your smile will be back to health in no time!
About the Author
Dr. Greg Luk earned his dental doctorate from The University of Texas School of Dentistry in Houston and is committed to continuing education to keep his knowledge and skills sharp. He has taken over 400 hours of additional training focused on numerous dental topics, including sedation, implant dentistry, oral surgery, cosmetic dentistry, and Invisalign. Currently, he is a proud member of the American Dental Association, Texas Dental Association, Fort Worth Dental Society, Academy of General Dentistry, and American Academy of Implant Dentistry. To learn more about full mouth reconstruction or to schedule an appointment at his office in Fort Worth, visit his website or call (817) 292-5957.
Comments Off

on What to Expect When Recovering from Full Mouth Reconstruction