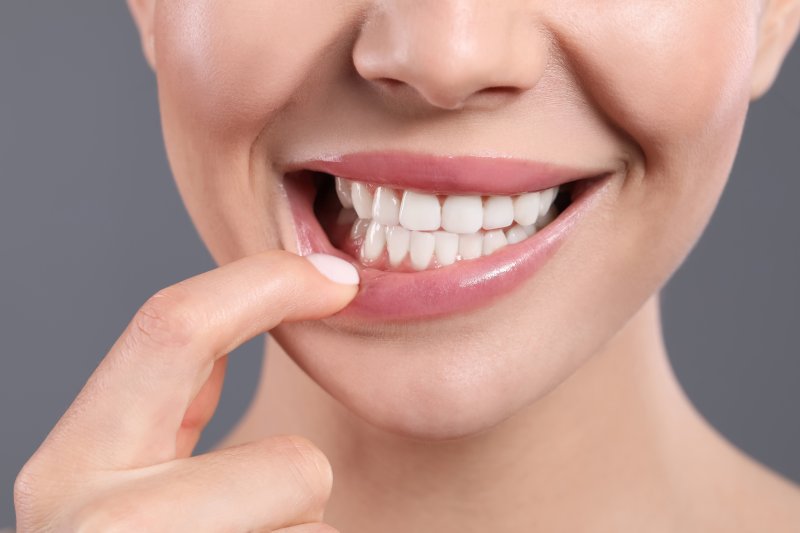 You've probably been told to brush and floss daily to keep your teeth clean and healthy. Along with visiting your dentist twice a year, these are mainly to preserve your smile as well as your gum health. Without proper preventive care, you could be at risk of certain dental issues, like gum disease. But did you know this infection can also affect your jawbone and appearance? Read on to learn about the link between gum disease and facial shape, and how you can reduce your risks.
The Development of Gum Disease
Periodontal disease is a bacterial infection in the gums that is caused by plaque buildup. This can usually happen if you don't brush and floss your teeth frequently, allowing debris and deposit to collect around your mouth. The bacteria will initially cause your gum line to swell and pull away from your teeth, creating pockets between the two. If left untreated, this can progress to periodontitis, where the bacteria will be strong enough to destroy the connective tissues holding your teeth in place. Without treatment, this can lead to tooth loss.
How Does Tooth Loss Affect Facial Shape?
Every time you chew with your teeth, they provide your jawbone with stimulation to promote healthy bones. However, if there are missing teeth, then the bone won't have the stimulus to maintain a strong structure. Additionally, any nearby pearly whites will begin to shift in place to fill in any gaps. This will both change your bite as well as risk further tooth loss. Eventually, the jawbone will shrink without anything to support it, giving you a more aged appearance.
What Can I Do To Prevent Gum Disease?
Since gum disease is primarily caused by plaque buildup, the simplest way to avoid it is to maintain a proper dental hygiene and healthy habits. Here are several preventive methods to practice:
Brush your teeth and gums twice a day.
Floss your teeth at least once daily.
Avoid harmful habits, like smoking tobacco.
Drink plenty of water to wash away debris.
Visit your dentist twice a year or more.
By staying on top of your dental health, you can significantly reduce your risks of gum disease and tooth loss. So, if you think you're experiencing any early signs, now is a good time to see your dentist so they can give you the treatment you need!
About the Author
Dr. Johnny Cheng is an active and proud member of several prestigious organizations including the American Dental Association, the Academy of General Dentistry, and the Fort Worth District Dental Society. He regularly seeks to improve his skills through continuing education and staying up-to-date on the latest advancements in dentistry. With his expert team, he offers a wide collection of treatments like checkups, cleanings, and gum disease therapy to protect your smile. If you want to know more about the effects of gum disease, feel free to visit our website or call 817-292-5957.
Comments Off

on How Can Gum Disease Affect My Facial Shape?