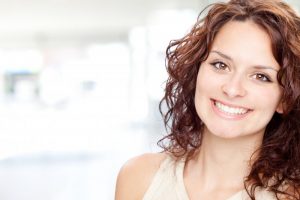 If you're considering getting an orthodontic treatment, your dentist may have explained a few different alternatives for you to explore. Rather than settling for noticeable—even distracting—brackets and wires with traditional braces, you can look into Invisalign in Fort Worth in this week's blog post.
We're going to address some of your need to know questions so that you can make your best, educated decision. Continue reading to learn more.
Does Invisalign Have Any Attachments?
You may have an idea of how your Invisalign treatment will go, right? The system is made of clear, plastic aligners so that your treatment is practically invisible. Although this modern orthodontic alternative is much less noticeable compared to it's counterparts, there are still some attachments that can cause the straightening system to stand out amongst your natural teeth, like buttons or rubber bands.
These attachments can provide a better result for patients who have complex cases. Your dentist will be able to provide tooth colored attachments, so if you're worried about people being able to see them, your treatment will still be practically unnoticeable.
What Do You Do If You Damage or Lose a Tray?
Since the Invisalign system is created from a series of trays that you advance into every few weeks or so, it's easy enough to move to your next tray if you damage them. The changes each tray create in your smile are incremental, but still important. So, try to keep track of your treatment and use the system in order.
Is Invisalign for Everyone?
Although it can be tempting to have all patients that wish to straighten their smile try Invisalign, this treatment is best for teens and adults. Children's mouths are constantly changing and developing, so they will benefit from a stricter orthodontic treatment that will guide their teeth into the right places.
What Happens After My Invisalign Treatment?
Just like with any other orthodontic treatment, you'll need to wear a retainer to maintain your straightened teeth. Naturally, your smile will try to shift back into a position that it's more comfortable in and a retainer will help to solidify your results. If you wear your retainer as directed, you can enjoy a straight, beautiful smile for years to come!
How Much Does Invisalign Cost?
Now we get to the real question—how are you going to afford Invisalign? Believe it or not, this innovative orthodontic treatment is comparable to the cost of traditional braces, but you reap many more benefits. For instance, the treatment is removable, so that you can enjoy your favorite foods. Also, you can save yourself from the embarrassment or damage that brackets and wires pose. Your dentist is more than willing to explore what your insurance plan can cover and discuss financial options to help pay for you treatment in the most affordable way possible.
Still have questions about Invisalign? Don't hesitate to call your local dentist for more information!
---
About Our Office
Here at Hulen Dental, we know that it's important to have straight teeth—but we don't believe in compromising your confidence or your pockets to do that. That's why we work one on one with patients to discover their best options both aesthetically and financially. Contact us today to learn more.
Comments Off

on Get the Real Scoop on Invisalign in Fort Worth Here!