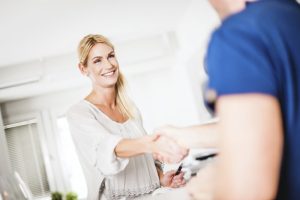 If you're missing multiple teeth, you may find yourself perusing your options online. The most common solutions in the past have been dentures and traditional bridges, but today's modern dental technology offers a more advanced solution for tooth loss: dental implants.
You may not be familiar with the benefits dental implants in Fort Worth have to offer, at least at first. But once you do, you'll quickly want to learn how much they'll cost.
The Benefits of Dental Implants
One of the most notable benefits of dental implants is their ability to restore all the previous functions of natural teeth. For example, chewing food feels seamless with dental implants because they are integrated with your jaw and current bone tissue. This also works to stimulate the jaw bone, therefore preventing any bone resorption from occurring. Bone resorption is the process of unused bone tissue traveling back inside the body to areas where it is more needed.
Additionally, dental implants improve not just the appearance of your smile, but your facial characteristics as well. The prosthetic root apart of your implant allows blood flow back to your cheeks and facial tissue, preventing premature sagging and hollowing of the cheeks. This is a common issue for those who choose dentures or traditional bridges to replace teeth.
Finally, dental implants are durable and long-lasting, averaging a lifespan of 25 years to a lifetime. Of course, it is crucial that you avoid all tobacco products, which increase your risk for gum disease and implant failure.
Does Insurance Cover Dental Implants?
Most insurance plans do not cover dental implant placement because they consider them to be a "cosmetic" dental treatment. However, you are more likely to get coverage for certain aspects of your treatment, such as the restoration that sits atop the implant itself. Furthermore, insurance may also cover the cost of preparatory treatments to make dental implants viable, including bone grafts and sinus lifts.
However, you may want to consider medical insurance over dental insurance depending on your current plan. It's always worth filing a claim anyway to see if you can get some sort of reimbursement.
Are There Other Costs to Consider?
If you plan on getting dental implants but struggle to receive dental care because of anxiety or fear, you may want to consider sedation dentistry to complement your treatment. Dentists are increasingly offering oral conscious sedation to make it easier for those with dental phobias to receive treatment. If you intend on getting a more complex tooth replacement that involves many implants, such as an implant-retained denture, sedation dentistry is also ideal. These treatments tend to take much longer than usual, and sedation dentistry makes it easier to get it done in one appointment.
Got another question on dental implants and their benefits? Schedule a consultation with a dentist today!
About Hulen Dental
The dentists and team members at Hulen Dental are more than qualified to surgically place dental implants and restore them with high-quality restorations that effectively blend in with your smile. To learn more about the treatment, you can contact the office through its website.
Comments Off

on Learn How the Cost of Dental Implants in Fort Worth is Determined