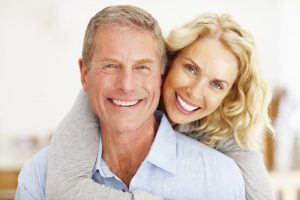 The durability, longevity and effectiveness of dental implants is quite evident according to their average success rate and function. By replacing the tooth all the way down to the root and bonding with natural bone, you can get the most natural tooth replacement option available. With that being said, many people aren't sure what the cost of dental implants actually is, leaving them unsure of whether treatment is right for them.
Today, we'll break down the factors that influence cost the most and explain the best way to get an accurate estimate.
The Cost of Implants
The cost of the implant will vary depending on the type of implant placed and the material of the implant itself. On average, you can expect to pay between $1,800 and $2,500 per fixture. These implants are typically three to six millimeters in diameter and six to 14 millimeters in length. With longer and thicker implants comes a longer healing time, but they're also capable of fitting with many different types of abutments, which connect the restoration and implant together.
The Cost of Abutments and Restorations
The cost of restorations is a bit more varied because single implant-retained crowns, bridges and dentures all have their own unique prices. The larger and more complex the restoration, the higher the cost will be. Of course, the abutments needed will depend on the number of implants used, not necessarily the restoration. For example, a dental bridge can replace four teeth, but only requires two implants and two abutments. Expect to pay anywhere from $1,000 to $2,500 for a single implant-retained crown. Dental bridges can cost between $3,000 and $25,000.
Additional Treatments to Consider
While more patients are viable candidates for implants than ever before, that doesn't mean all patients won't need additional preparatory treatments for successful implantation. For patients who don't quite have enough bone in their jaw for confident placement, a bone graft may be necessary. This process allows the dentist to fuse donated bone to a patient's existing jaw to increase its overall volume.
Furthermore, some patients may need sedation if they have trouble receiving extensive treatments like oral surgery for dental implants. While you'll have proper anesthetic to numb your mouth during surgery, sedatives can help you stay relaxed for long periods of time, making it an easier process overall.
What Can Be Covered Under Insurance?
Most insurance companies do not cover the cost of implants themselves. However, more insurance companies are including coverage than they were a decade ago. It's far more common to have the restoration covered than the implant itself, so contact your company's customer service for more information on your plan's coverage.
Overall, the best way to determine the total cost is to schedule an implant consultation with a dentist. They'll give you a thorough examination and determine what your needs are when creating your treatment plan.
About the Author
Dr. Johnny Cheng can surgically place your implants in-house, a service most general dentists need to hand off to surgeons offsite. By having him place your implant and provide the restoration, your treatment is more streamlined, offering more convenience on your journey to a healthier smile. To learn more about his practice, you can contact him through his website.
Comments Off

on I Need to Replace Teeth! What's the Cost of Dental Implants?