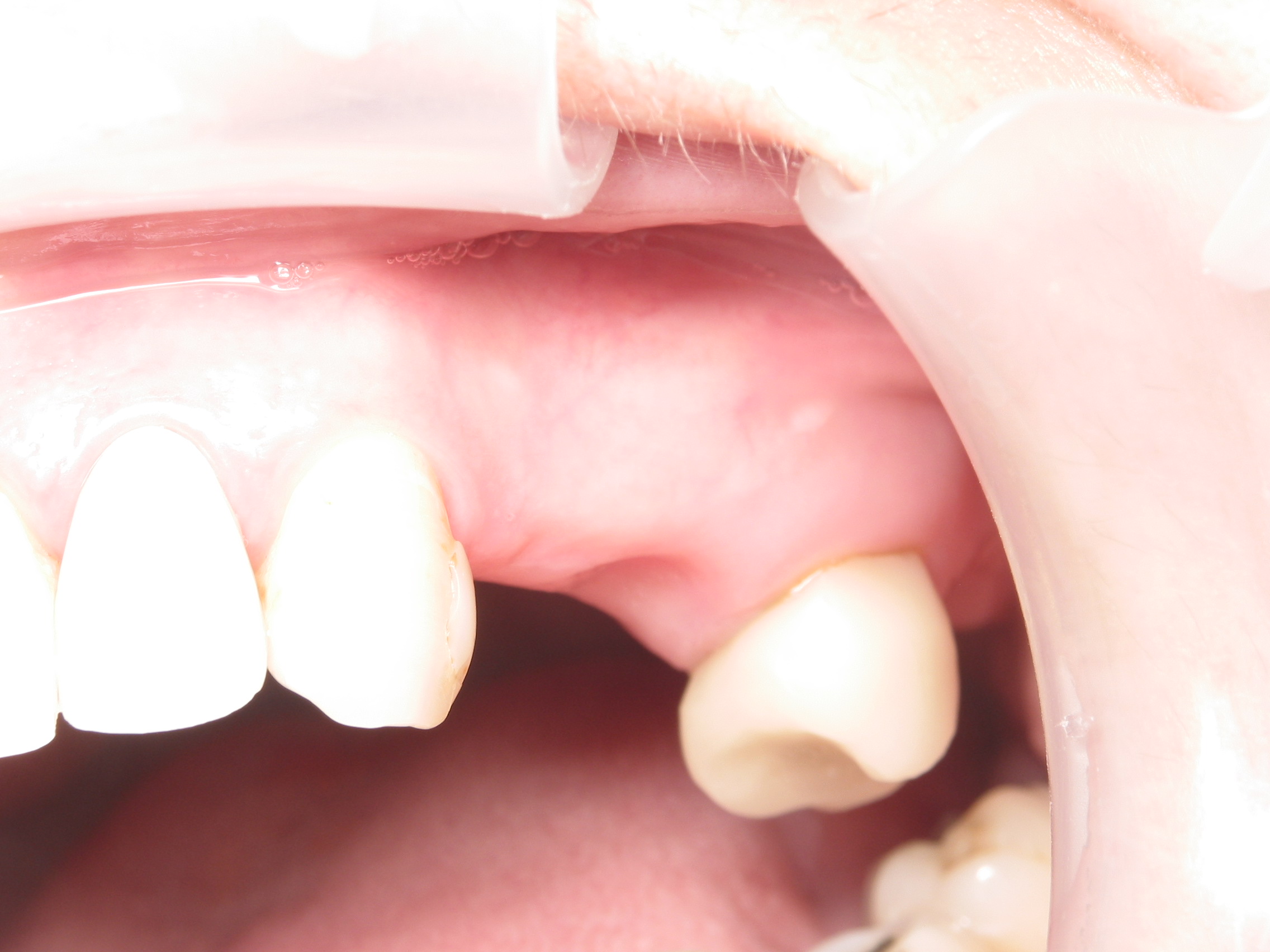 Dental Implants:  You've heard that term being thrown around and other technical terms such as "abutments" and "implant crowns."  So what are they REALLY to the average man/woman with no dental background?  This article will explain all of it, in pictures and simple explanations.
The first photo is the "before" photo of two teeth missing on the patients upper left area of the mouth.  She requested implants so that she could have individual teeth, just like the ones she used to have.  So, two 9mm length implants were placed in the area in a matter of an hour.  Yes, an hour.  In 2011 dentistry, new local anesthetics are more effective and so patients walk in and walk out after having implants placed.  No more are the days of major "surgery", having to take off work for a week, and cutting open the gums just to have an implant placed.  In this case, two little holes were made with a "tissue punch" that is exactly 3.5 mm in circumference and the implants were put in.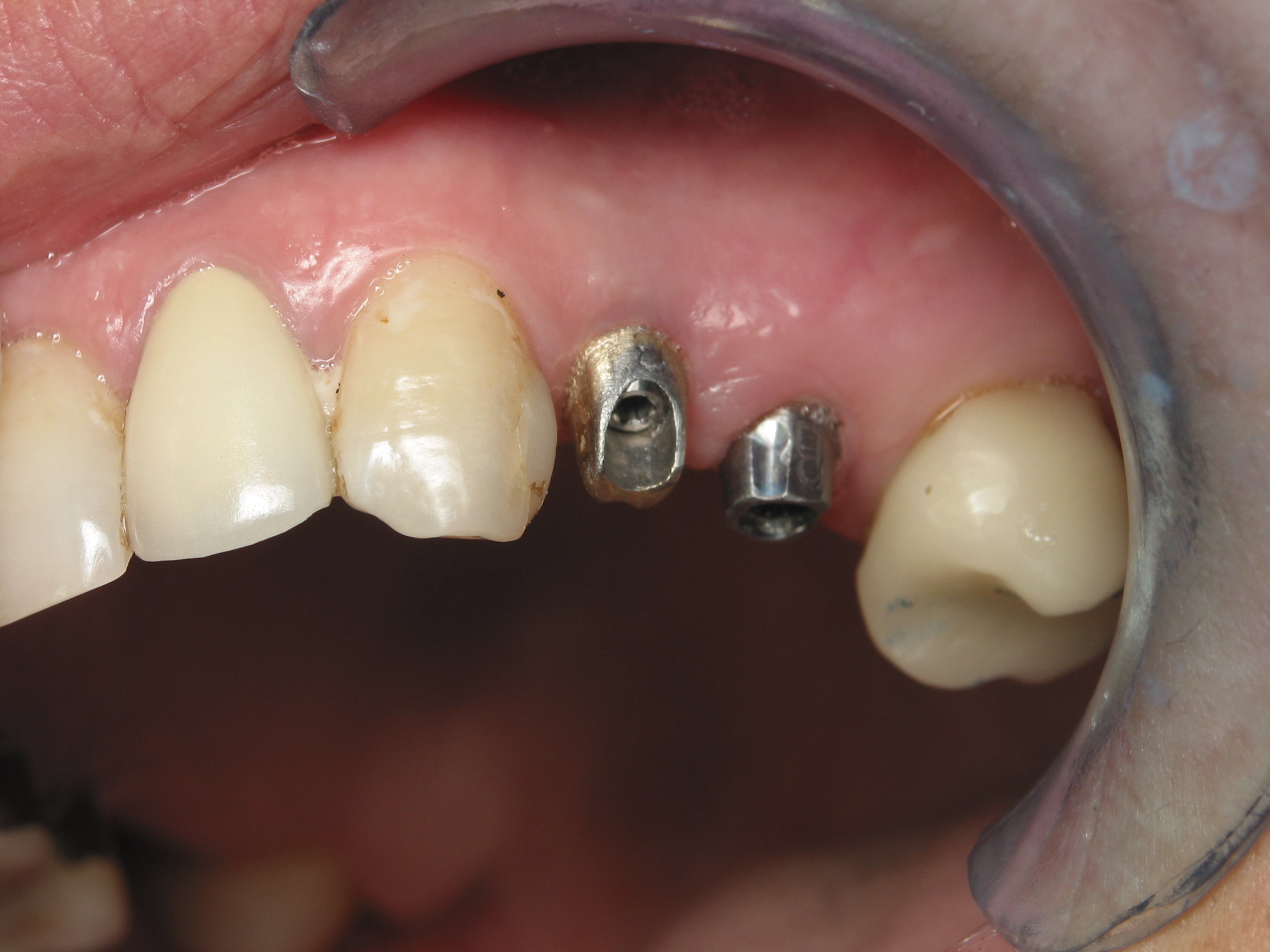 Exactly 6 weeks later, these two "abutments" were screwed onto the implants.  Abutments are basically metal components that mimic the shape of a tooth that has been prepared/shaped for a cap (crown).  An impression/mold (the "goopy" stuff) was taken of this and sent off to a lab that makes porcelain implant crowns.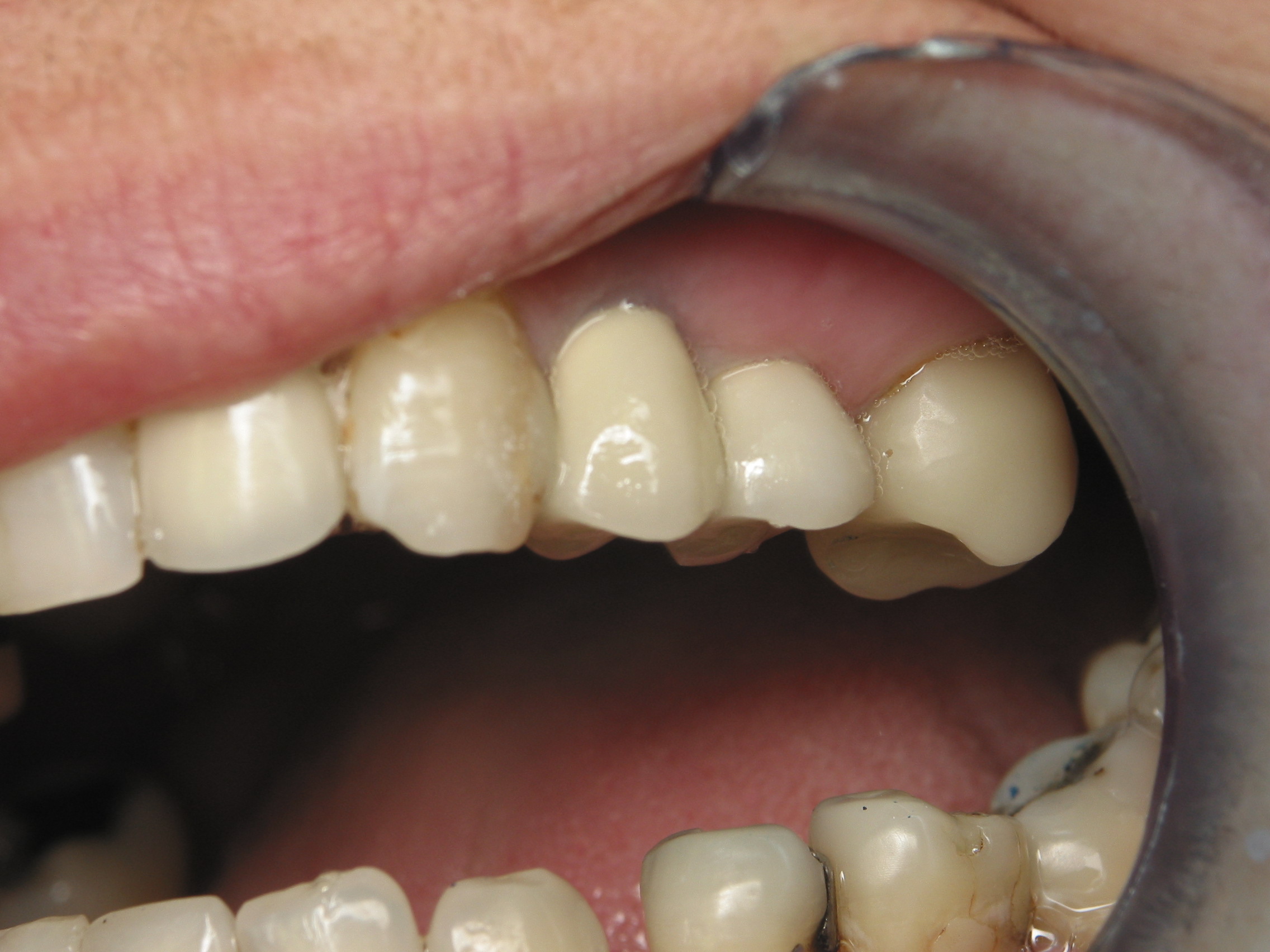 A few weeks later, voila!  Two teeth that were lost have been totally replaced!!  These crowns were cemented in place just like you would a normal crown to a real tooth.  Pretty cool, if you ask me.  To think that in a matter of 8-9 weeks, you could completely replace a lost tooth!  Tooth, root and you can still floss between the implants!  And even better, I think you would agree that these LOOK like natural teeth.
If you're hesitant or afraid to have implants, don't be.  In the right hands, this is a walk in the park.  Now certainly, if you have health issues or other factors such as not enough bone in the area you need an implant, or say your sinus is too big and therefore not enough bone, things could be a little more involved.  But on the whole, visit with your doctor.  He/she should be able to answer all your questions and spend a little time with you explaining the procedure and show you some before/after photos, etc.  If your gut tells you you're not in the right office to have this work done, your gut's probably right!  Go with someone you're comfortable with.
If you would like to have a free implant consultation with us, we'd love to meet you and show you what your options are!  Call 817-292-5957 or visit our website for more information www.hulendental.com
Comments Off

on The Real Stages of Dental Implants