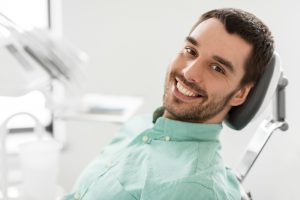 As the science world continues to evolve, so does the dental field. Therefore, more and more limitations can now be overcome. An example of the breakthrough technology now available is the Solea laser system, which is currently only offered by 700 dentists in the country. Learn what this system entails and how your dentist in Fort Worth uses it to help patients enjoy pleasant dental visits while effectively correcting their oral health issues.
What is Solea Laser Dentistry?
The precise laser technology of the Solea system allows dentists to perform a wide range of soft and hard preparation, removal and reshaping treatments. This is all done without the use of any needles, drills, scalpels or sutures.
Here are some of the specific usages of the Solea system:
To remove enamel before cosmetic treatments
To prepare teeth for fillings, crowns, bridges and other restorations
To reshape soft tissue as part of a cosmetic treatment or to reveal a greater surface of the teeth
To remove underlying bone and gum tissue in preparation for dental implant placement
Benefits of Laser Dentistry
The perks of receiving Solea laser dentistry are numerous. The first major benefit is that it usually provides for a much faster dental process. By removing the need for painful needles and limiting oral bleeding, it also helps to curtail dental anxiety.
When it comes to providing a comfortable experience, it also helps that the laser eliminates the typical loud sound of a dental drill. A final perk is that with the precise nature of laser treatment, you'll be able to preserve more of your original tooth structure and gum tissue.
Post Operation Care Tips
After you've undergone laser treatment with Solea, the last thing you want to do is compromise your results. To ensure you can heal on schedule and maintain your new cosmetic application or restoration, here are some tips to keep in mind:
Be careful not to overexert yourself.
Apply ice to your face in 15-minute increments to reduce any swelling.
If prescribed, be sure to take any antibiotics to prevent a painful setback.
Keep your mouth clean to prevent the growth of harmful bacteria that could compromise your results.
While you should always brush and floss carefully, it's especially important to use caution after you've received laser treatment.
By eating foods rich in vitamins A and C (like apples, carrots, oranges, tomatoes etc.), you'll better encourage healing.
If you've been putting off dental work that you need done because you have fears about enduring pain or losing tooth or gum material, then contact your local dentist to learn more about how laser dentistry can make life much easier for you. To enjoy the best in dental health, act now!
About the Author
As a testament to his commitment to excellence, Dr. Johnny Cheng has taken over 500 hours of continued education courses from the Arrowhead Institute. His constant pursuit of knowledge and enhanced skills has led to him being selected as "Top Dentist" by Fort Worth Magazine from 2006-2011. Dr. Cheng provides laser precision care at Hulen Dental, and he can be reached for more information through his website.
Comments Off

on Cutting Edge Laser Precision to Meet Your Dental Needs!