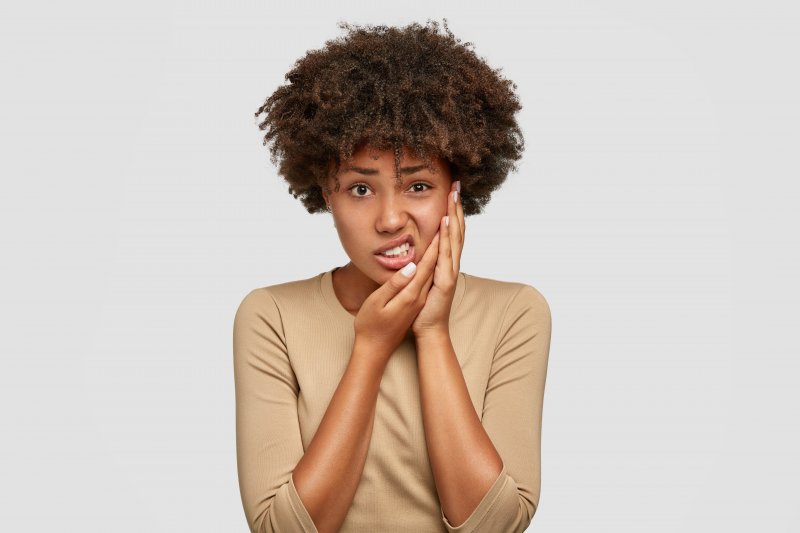 According to the rule in dentistry, no amount of tooth pain is normal. It's designed to alert you that something is wrong, so don't brush it off. Whether your pain is mild or severe, you should seek medical help as early as possible to prevent permanent damage. If you're currently in this situation, you may be wondering when the pain warrants an emergency visit. After all, couldn't it just wait until your next appointment?
Read on to learn a few signs your tooth pain requires emergency dental care, and what could happen if you neglect to seek treatment.
Is Tooth Pain a Dental Emergency?
As a rule of thumb, you can wait until your next appointment to see your dentist if your toothache is bearable and can be managed at home. However, if you're in excruciating pain and over-the-counter products are not working, you need to schedule an emergency visit immediately.
Here are a few signs that can alert you of a tooth that requires immediate care:
Persistent, sharp pain. If the pain is beyond your tolerance and you're unable to manage it with home remedies or OTC products, visit your emergency dentist.
Pain when pressure is applied to the tooth. Pain when a tooth is touched, or while biting down on something, may be a sign of a severe cavity or faulty restoration—both require prompt treatment.
Swollen jaw. Swelling around the neck and jaw area could be a sign of an infection that has begun spreading to other parts of the body. This could result in life-threatening consequences and emergency dental care should be sought immediately.
What Happens if I Ignore Tooth Pain?
Chronic tooth pain that isn't triggered by hot or cold items is typically a sign of cavities or an infection. In the early stages of an untreated cavity, any discomfort you feel will be fairly surface-level. Delaying treatment can cause it to spread to the center of the tooth, infecting the pulp and worsening the condition. The sensitivity may become severe to the extent that even opening your mouth could be painful. Eventually, neglecting treatment could lead to the death of the nerve at the root. Any recurring pain you feel at this point is because of a dental abscess that the cavity developed into.
Tips for Managing Tooth Pain
Contact your emergency dentist immediately if you're suffering from severe tooth pain. Meanwhile, here are some tips to help you manage your pain until you reach the clinic:
Use a cold compress on your cheek over the area where the pain is felt. Place it on the skin for 10 minutes at a time, removing it for 10 minutes in-between uses.
Rinse your mouth with warm saltwater.
Try to use dental floss to gently remove any food particles lodged between your teeth.
Use an over-the-counter pain reliever to help minimize discomfort.
You must be attentive towards the symptoms and severity of your tooth pain, so you can know when to seek help. If unsure, your best bet will always be to contact your emergency dentist as they're more than happy to address your questions and concerns.
About the Practice
Fort Dental offers comfortable and comprehensive dental services that create healthy mouths and beautiful smiles. Dr. Johnny Cheng, Dr. Chris Thorburn, and Dr. Greg Luk are experienced dentists who always perform treatments with precision and care using modern tools and technology. They understand the unexpected will happen, so if you or a loved one are caught up in a dental emergency, they'll provide prompt attention when needed most. Contact our office via our website or by phone at (817) 292-5957.
Comments Off

on Ouch! When Is Tooth Pain Considered a Dental Emergency?