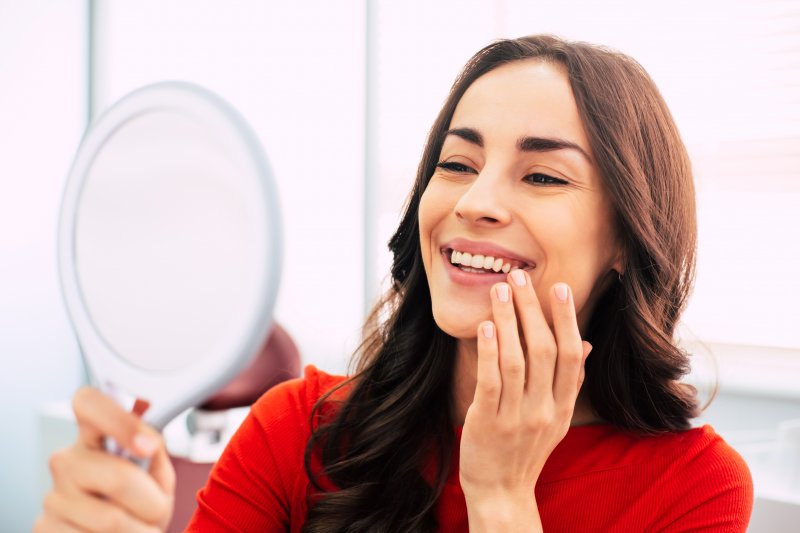 Are you missing teeth? Are your dentures uncomfortable? If you're struggling to enjoy your favorite foods at the summer cookout, it may be time to consider getting dental implants.
Instead of spending your vacation hiding your teeth, or missing out on delicious meals, start your journey towards a fully restored smile. Don't wait to pull the trigger! Now is the best time to get implants so you can get back to enjoying life the way you used to. Read on for a few reasons why the sunny season is the perfect opportunity to begin treatment.
You Have a Flexible Schedule
Summer is the season designed for people to sit back and relax on a more open schedule. As soon as it ends, most people are busy juggling school, work, and holiday prep. This means dental care gets shoved to the back burner as people get too occupied with the hustle and bustle. So, why not take advantage of your current downtime and rebuild your smile?
After getting dental implants, you'll need to take it easy for a bit while your mouth heals. If you start your treatment now, you can spend your recovery period resting by the pool or in the backyard with loved ones. How great is that? You can enjoy your time off exactly how you planned to—except now you'll get a beautiful smile out of it!
You Can Enjoy the Holidays
If you want to have a complete, functional set of pearly whites by the holiday season, start your journey now! Summertime makes the healing process a breeze. In the early stages of recovery, you will be advised to only eat soft foods and rest as much as possible. This means you can enjoy a fresh fruit smoothie while hanging out by the beach, listening to the relaxing sounds of the crashing waves.
It could take a few months for your dental implants to fully heal. Beginning treatment now will ensure you can comfortably indulge in all the Halloween candy, Thanksgiving turkey, and Christmas dessert your heart desires. Plus, you'll have a gorgeous smile to show off in all your holiday photos!
Restore a Youthful Appearance
Facial sagging and thinning lips are common side effects of missing teeth, making you appear older than you are. The secret to stopping premature aging? Dental implants!
Unlike traditional dentures and bridges, they are attached to the jawbone itself rather than resting on top of the gums. This helps keep the jawbone strong and prevents wrinkles from forming around the mouth. Implants will help preserve your facial structure and create a youthful-looking smile, so you can beam with regained confidence!
Are you ready to transform your grin? Consider getting dental implants—the sooner you begin, the sooner you can enjoy a brilliant, whole, functional smile.
Meet the Dentists
Dr. Johnny Cheng, Dr. Chris Thorburn, and Dr. Greg Luk have created a dynamic dental office, using modern tools and technology to bring you the best in today's dentistry. Fort Dental was named CEREC Office of the Month for our use of revolutionary technology to provide world-class dental care. Our skilled dentists are well-trained to place dental implants in-house and have a dedicated dental team who make comfort a top priority. If you're ready to start your journey towards a healthy mouth and beautiful smile, visit our website or call (503) 837-7021.
Comments Off

on Want to Improve Your Smile? Summer is the Best Time to Start Dental Implants