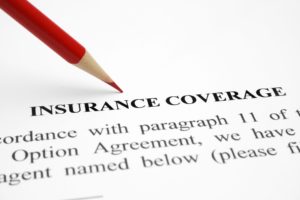 As you head into the last few months of the year, there are many things on your mind, like preparing for the holiday season. You probably aren't thinking about your oral health; however, you might want to make it a priority because your dental insurance policy is going to expire. On average, less than 3% of Americans exceed their annual limits, so you likely have several benefits remaining. Don't throw money down the drain. Take the time to visit your dentist to achieve the healthy smile you deserve without draining your wallet.
Choose Affordable Dental Care
More Americans than ever have dental insurance, but two-thirds of adults don't see their dentist as often as they should. Many people believe they can't afford to go unless there's an issue, but this couldn't be further from the truth. Your policy is designed to keep your oral health expenses affordable. Although every plan differs, most include:
100% preventive coverage
80% minor restorative coverage
50% major restorative coverage
Each month, you pay a premium for your specific policy, which gives you access to preventive care for only a small co-payment. You can get the cleanings and checkups you need to keep your mouth healthy without worrying about a large dental bill.
If a problem arises, you can have it treated immediately. After reaching your annual deductible, you are given a yearly allowance to reduce the cost of common treatments. In fact, your insurance can cover as much as 80% of the fee until hitting your yearly limit.
To make the most of your plan, your insurance company will recommend you visit a dentist who is in their network, but you have the freedom to choose any location that accepts your policy. This gives you the flexibility you need to choose the right dentist for your individual needs.
Enjoy the Power of Prevention
Your insurance policy focuses on preventive services because research shows it lowers overall dental expenses. In fact, every $1 spent on prevention can lower your emergency and restorative costs by as much as $50. Combining your home oral hygiene habits with routine cleanings and checkups stops common problems from occurring in the first place, so you don't need to worry about a costly treatment down the road.
Maximize Your Dental Benefits
Unfortunately, your dental benefits don't last forever. If you don't use all your coverage before it expires, you won't be reimbursed for anything you haven't used. It won't carry over into the new year either.
Before the rush of the holidays, be sure to see your dentist. They will help you maximize your dental plan to reach your oral health goals without adding any financial strain.
About Hulen Dental
Hulen Dental offers a unique team of professionals to help our patients achieve healthy smiles. Our office embraces the latest technologies, including CEREC, to provide superior care using modern solutions. We accept many leading dental insurances to keep our services affordable. If you have a question about your policy or you need to schedule an appointment, contact our office today.
Comments Off

on Don't Forget to Visit Your Dentist